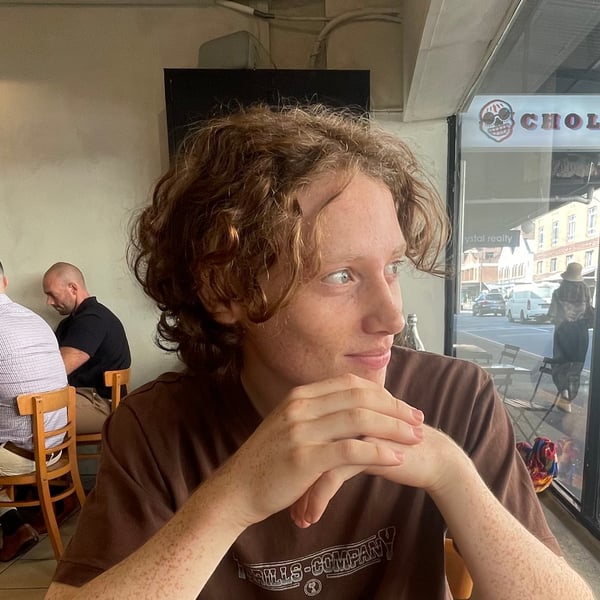 Lachlan has
Verified mobile
Verified marks
Services
One-to-one tuition
Phone help
Online help
Subjects
About
📚 99.80 ATAR 📚
🧬 UniSC/Griffith Medicine 🧬

Hey! My name is Lachy and I'm currently studying medical science at the University of the Sunshine Coast (UniSC), with provisional entry into the Griffith University medical program. I graduated in 2022 from St Joseph's College, Gregory Terrace in Brisbane with an ATAR of 99.80.

In Year 12, I completed these subjects and received the following marks:
✧ Literature 99/100
✧ Physics 98/100
✧ Maths Methods 97/100
✧ Chemistry 95/100
✧ Modern History 95/100
✧ Specialist Maths 92/100

Additionally, I currently hold a 7.0 GPA throughout my university degree.

I believe that the most important factor in forming an effective tutoring relationship is building a strong rapport with students. Although subject knowledge and QCE system familiarity are important—and certainly skills that I can bring to the table—I firmly believe that none of this really matters if there is no meaningful connection between student and tutor. Thus, I hope to create a relaxed, but focused learning environment where we can work together to best address a students' needs, employing strategies that resonate most clearly with them.

I have numerous question banks, previous exams, personal notes, and resources that I can share with any student, particularly those in Year 12. Similarly, students that I work with gain access to high-level assignments across a diverse subject mix, where I can offer detailed breakdowns of ISMGs and walk you step-by-step through the process of fulfilling each criterion. I have prior experience in mentoring multiple senior students through a tutoring company, all of whom have benefited significantly from these resources.

Ultimately, I hope that I can mould my tutoring style to best suit the needs of any student and can offer a holistic approach that incorporates several factors beyond simply subject help. I really enjoy helping students improve and feel more confident about their studies, taking some stress off of their plate.

Don't hesitate to send me a message for any further information – very happy to be flexible and work around your schedule 😊

Look forward to meeting you!
Achievements
ATAR 99.80
House Captain 2022
Cross Country Vice Captain 2022
Music Vice Captain 2022
Brother Reidy Memorial Prize for Leadership, Study, and Co-Curricular Activities
Academic Excellence 2017-2022
9x Academic Gold Medals
UQ Excellence Scholarship Offer 2023
Education
Completed Year 12 in 2022.
Currently studying Medical Science at the University of the Sunshine Coast.
Interests
Basketball
Running
Cricket
Sports Coaching
Piano
Trumpet
Chess
Music
---
Reviews
Character references
Availability
Travel policy
At this stage, I only offer online tutoring, as I am primarily based away from home.
Lachlan can be found among