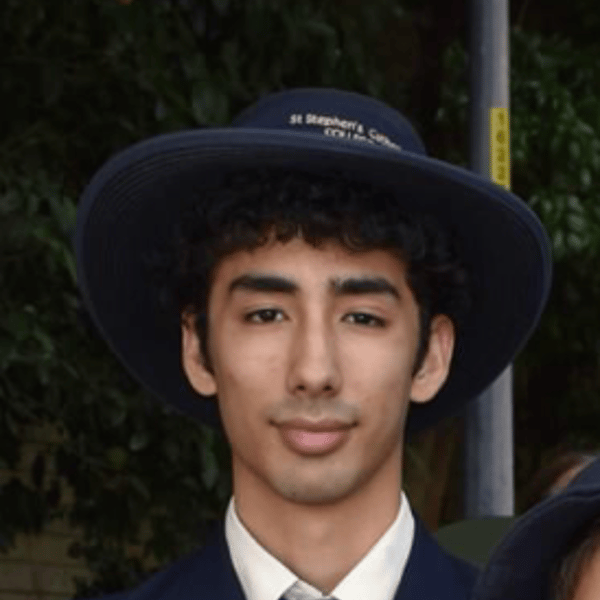 Taiyo has
Verified mobile
Verified marks
Services
One-to-one tuition
Phone help
Online help
Subjects
About
Hello! My name is Taiyo and I am currently studying Computer Science at the University of New South Wales. I graduated from St. Stephen's Catholic College, Mareeba in 2022. Being one of the first cohorts to undertake the new QCE Queensland ATAR Curriculum, I am very aware of the requirements and subject matter that new students would be studying as they approach senior high school. Therefore, I believe I can greatly assist students with assessment preparation, editing, and proofreading, internal and external exams. I achieved a 94.20 ATAR, and was a school captain.

I am able to assist students with the Japanese 🇯🇵 subject for all years 7 - 12, as I believe that my skills and approach to learning the language can greatly help out those who are taking the subject. (Overall: 93/100, with 100% in two internal assessments).

I believe that tutor's role in a student's learning journey is to help them gain confidence and motivation in their own abilities rather than to pass on knowledge.

As I reside in Sydney, I can only offer 1-on-1 online lessons. I provide a discounted trial lesson ($20/h) to see if you think I would be suitable for your tutoring.
Achievements
2022 School Captain
Softball & Basketball State Representative
Education
Year 12 completed in 2022.
Mark achieved: 94.20 (verified).
Currently studying Computer Science.
Interests
Playing Guitar
Reading
Learning Languages
Sports (Basketball & Volleyball)
Physical and Digital Illustrating
---
Reviews
Character references
Availability
Travel policy
As I reside in Sydney and tutor the Queensland Curriculum, I only offer online lessons.