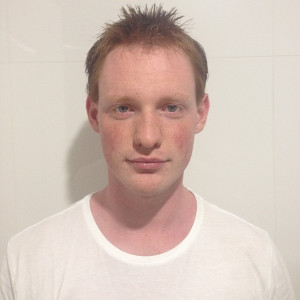 Travel policy
I am willing to travel anywhere in the South-West Sydney region outside of my primary tutoring location, however will result in a slightly increased hourly rate depending on the distance.
About
I'm Dan!! Need maths help??

I'm 21 years old, currently studying a Bachelor of Mathematics. I tutor students Years 5 to 12 for General, Advanced and Extension 1 Mathematics.

I achieved an ATAR score of 86.70 and studied:
Mathematics Extension 1
Mathematics Extension 2
English Advanced
Information and Processes Technology
Ancient History

Give me a text or a call if you're interested! :)
Achievements
2nd Dan (Level) black belt
4 years of teaching/tutoring experience
Education
Year 12 completed in 2013.
Mark achieved: 86.70.
Currently studying Mathematics at University of Wollongong.
Interests
Martial Arts
Maths
Piano
Entertainment Media
---
Reviews
Daniel is an amazing tutor! He is currently helping me with Year 12 mathematics and his assistance has lifted my marks greatly
Marina
22nd July 2017
Daniel tutored me in the weeks leading up to my HSC 2 unit and 3 unit exams. He was super flexible and dedicated to tutoring, catering his lessons to what i needed help with. With his help i achieved a band 6 for 2 unit and an E3 for extension.
Jasmine
11th August 2017
Dan tutored me in Year 11 and 12 for Advanced Maths and Maths Extension 1, which I got a band 6 and band E3 for. He explained concepts to me that I couldn't understand at class, and I really enjoyed my sessions with him.
Mitchell
16th August 2017
Character references
Services
One-to-one tuition
Home visits
Phone help
Online help (Skype)
Subjects
Mathematics
Mathematics Extension 1
Mathematics General
Tutoring students in
Year 12
Year 11
Year 10
Year 9
Year 8
Year 7
Daniel can be found among