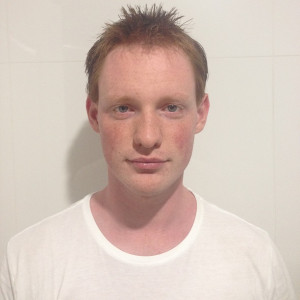 Availability
Travel policy
I am willing to travel anywhere in the South-West Sydney region outside of my primary tutoring location, however will result in a slightly increased hourly rate depending on the distance.
About
I'm Dan!! Need maths help??

I'm 22 years old, currently studying a Bachelor of Mathematical Science at University of Western Sydney. I tutor students Years 5 to 12 for General, Advanced and Extension 1 Mathematics.

I achieved an ATAR score of 86.70 and studied:
Mathematics Extension 1
Mathematics Extension 2
English Advanced
Information and Processes Technology
Ancient History

I have chosen not to complete the availability section as most of my tutoring involves home visits and so the times I am available change depending on the location. Give me a text or a call if you are interested and I will send a list of times I'm available based on your location. :)

Mobile: 0448 740 905
Achievements
2nd Dan (Level) black belt
6 years of teaching/tutoring experience
Education
Year 12 completed in 2013.
Mark achieved: 86.70.
Currently studying Mathematical Science at University of Western Sydney.
Interests
Martial Arts
Maths
Piano
Entertainment Media
---
Reviews
Dan tutored me in Year 11 and 12 for Advanced Maths and Maths Extension 1, which I got a band 6 and band E3 for. He explained concepts to me that I couldn't understand at class, and I really enjoyed my sessions with him.
- By Mitchell on 16th August 2017
Daniel tutored me in the weeks leading up to my HSC 2 unit and 3 unit exams. He was super flexible and dedicated to tutoring, catering his lessons to what i needed help with. With his help i achieved a band 6 for 2 unit and an E3 for extension.
- By Jasmine on 11th August 2017
Daniel is an amazing tutor! He is currently helping me with Year 12 mathematics and his assistance has lifted my marks greatly
- By Marina on 22nd July 2017
Write a review
Character references
Write a reference
Services
One-to-one tuition
Home visits
Phone help
Online help (Skype)
Subjects
Mathematics
Mathematics Extension 1
Mathematics General
Tutoring students in
Year 12
Year 11
Year 10
Year 9
Year 8
Year 7
Daniel can be found among