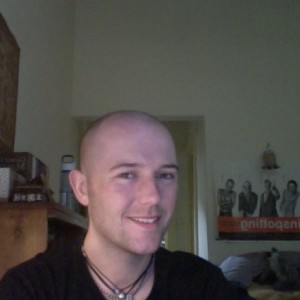 Availability
Travel policy
Always happy to meet students at a location convenient to them.
About
Hi, I'm Tristan. I am passionate about teaching, and love sharing knowledge with other people. I have a wealth of experience gained from nearly 10 years of private tutoring. I make challenging concepts easy to learn, tailoring my teaching methods to suit the individual student's style of learning. Furthermore, I enjoy working with students who speak English as a second language. Tutoring from me is an active, engaging, and fun experience, and I look forward to hearing from you.
Achievements
Bachelor of Science (majoring in psychology and zoology)
Diploma of Enrolled Nursing (Division 2)
Education
Year 12 completed in 2000.
Mark achieved: 79.00.
Currently studying Bachelor of Nursing at The University of Adelaide.
Interests
Bushwalking with my dogs
Nature photography
Film and Television
Music
Reading
History
Philosophy
Science (particularly biology)
---
Write a review
Character references
Write a reference
Services
One-to-one tuition
Group tuition
Home visits
Phone help
Online help (Skype)
Subjects
Ancient History
Biology
Earth and Environmental Science
English
English as an Additional Language or Dialect
Essential English
Geography
Literature
Modern History
Tristan can be found among