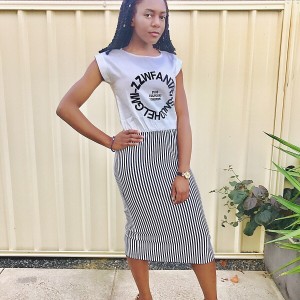 Travel policy
I don't mind travelling to your homes to tutor :)
About
Hi, I'm currently majoring in Pathology and Laboratory medicine at the University of Western Australia(UWA). In year 12, I did 5 ATAR subjects including Mathematics 3A/B(Methods), Chemistry, Physics, Human Biological Sciences and English literature. I'm currently tutoring high school students struggling with English, English literature,chemistry and maths in particular because those were the subjects I excelled in during high school.

I have sat the UMAT test which in an undergraduate direct medicine entry exam and am willing to offer help and advice where applicable for anyone in need.
Achievements
2015 High Distinction for International Competitions and Assessments for Schools in English Literature
2015 Principal's Award for English Literature International Competitions
2014 Merit in Creative Writing for International Competitions and Assessments for Schools
2014 Honour's Club for academic achievements in high school
2013 Credit for Australian History Competition
2013 Curtin University LinkUp program for high school students
2017 UWA Science Union Committee
Education
Year 12 completed in 2015.
Mark achieved: 85.00.
Currently studying Bachelor of Science at The University of Western Australia.
Interests
Singing
Dancing
Running
Reading
Exercising (Working out)
---
Write a review
Character references
Write a reference
Services
One-to-one tuition
Group tuition
Home visits
Subjects
Biology
Chemistry
Civics and Citizenship
English
English as an Additional Language or Dialect
Essential English
Essential Mathematics
Extended essay (EE)
French
General Mathematics
Health and Physical Education
History
Literature
Mathematics
Science
Tutoring students in
Year 12
Year 11
Year 10
Year 9
Year 8
Year 7
International Baccalaureate