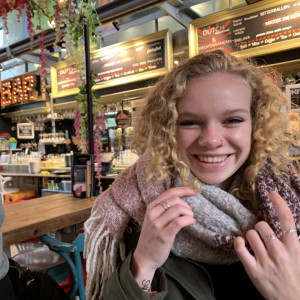 Verified mobile
Verified marks
References
Reviews
About
I am a University student who has a great passion for Mathematics and Physics. I also received good grades in Religion and Ethics (total average of A) and Business and Technology (total average of A-). These results helped to receive my OP 5 which allowed to me study the course, Engineering. I studied two units of Engineering in university while also completing my last year of Highschool, which allowed me to see the different environments and how the transition between these environments work. I have also received credits and distinctions as well as high distinctions in University.
I have a bubbly personality and work easy with people. I love to try to share my joy and enthusiasm in these subjects with other people. I am good at explaining topics and have a great amount of patience.
I found that I can easily help over the phone through explanation and online as well as in person. I am responsible and friendly. In addition to that, I am also fluent in Dutch.
I am keen to help and tutor anyone who needs, especially in Mathematics and Physics. I currently have a part time job in Newmarket central as a casual employee which will need to be worked around with.
Achievements
Gold Academic Award (grade 8)
First in Subject Awards (Art and Business)
First Place Award (Business competition QUT)
Certificate 1 in Business
RSA Certificate
Art Captain
School Ambassador
Education
Year 12 completed in 2016.
Mark achieved: 5.00 (verified).
Currently studying Bachelor of Engineering (honours) at QUT.
Interests
Mathematics
Photography
Reading/ movies
Swimming
---
Reviews
My son is in his second term of maths tutoring with Justine. Justine is reliable and approaches her work with enthusiasm and positivity. She is flexible in her approach to her sessions and is always happy to help out with other subjects when needed. Justine is friendly and engaging and I highly recommend her to anyone who needs extra support.
- By Kerri-Anne Noble on 13th March 2018
Justine helped me learn and refresh the basics of maths in preparation for year 12. She was always very enthusiastic and actually made maths enjoyable. She explained things in a very easy way so it was simple to grasp new things. Thanks so much for all your help Justine. Definitely recommend for anyone who needs extra help :)
- By Hayley Topp on 22nd January 2018
Justine is the best tutor that I have had the pleasure of experiencing. being at school, she has helped me with all of my subjects and even gone through the effort of learning the subject to help me. She is always available, and always willing to help. Thank you so much, Justine. I could not have asked for a better tutor.
- By Laurine Hupkes on 17th July 2017
Write a review
Character references
Justine is a lovely uni student who helped me understand topics that my teacher at school didn't explain very well even if I asked for him to explain how to do each step. As someone who started to dislike doing Maths B and C, she made it a bit more enjoyable and I could understand topics better. I would highly recommend Justine.
- By Zoe Power on 2nd March 2018
Justine is a kind and patient uni student, who always invests time and effort into helping others. This translates well into her tutoring, which I would highly recommend to those seeking assistance.
- By Hamish Killen on 27th February 2018
Justine has been an angel for our family. Her bubbly personality and kind heart was so wonderful for our 13 year old daughter. Justine has such a gift with young people and makes learning simple and fun. Justine broke down each topic and used diagrams to ensure my daughter understood the fundamentals. She set challenges and repeated tasks in different ways until my daughter was confident to work independently. Justine was available to my daughter on the phone and established a lovely bond between them. She went from a Maths - phobic child to one keen for tutoring at her own pace. Justine is highly intelligent and loves to share her passion for learning. We are so grateful to have found Justine on high school tutors
- By Debbi Sutherland on 22nd January 2018
Justine is a dedicated uni student who always puts in high amounts of time and effort into her work. Knowing the struggles of balancing high school learning with the rest of high school life, Justine is an asset to anyone who is struggling with their schooling or wishes to further improve their grades. I would highly recommend Justine for any high school maths subjects as she is extremely knowledgeable in this area, as well as any other subject that she offers.
- By Alex Duff on 16th July 2017
Write a reference
Services
One-to-one tuition
Group tuition
Home visits
Phone help
Online help (Skype)
Subjects
Accounting
Art
Business Procedures
Christian Studies
Design and Technology
Digital Technology
Economics
Finance
Food Technology
History
Mathematics
Mathematics A
Mathematics B
Mathematics C
Mathematics Enrichment
Mathematics Essentials
Mathematics Mainstream
Physics
Religion and Ethics
Science
Study of Religion
Technology
Tutoring students in
Year 12
Year 11
Year 10
Year 9
Year 8
Year 7