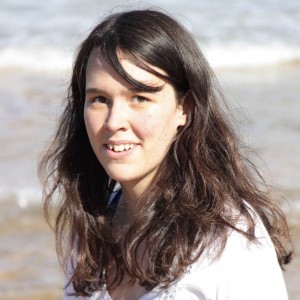 Verified mobile
Verified marks
Availability
Around Empire Bay
Sunday

9:00 AM - 5:00 PM
Tuesday

9:00 AM - 5:00 PM
Thursday

9:00 AM - 5:00 PM
Friday

9:00 AM - 5:00 PM
Saturday

9:00 AM - 5:00 PM
Travel policy
Happy to travel if students live in surrounding areas like Bensville, Empire Bay, Hardys Bay, Killcare, Pretty Beach or Wagstaffe. However, if you live further, we would have to arrange either students coming to my house or alternative arrangements.
About
Hello students and parents

I tutor all Primary and High school years in the lovely suburb of Killcare, with a beautiful view of Brisbane Waters and Ettalong waterfront.

I have experience in tutoring students of many ages and subjects, and most of them have improved their marks by at least 50% in the first 2 months of tutoring, and they continue to improve.

My belief is that helping students to understand both the curriculum and the best approaches to answering different types of questions in exams. This approach will ensure that you or your child will be equipped with the knowledge and confidence that will show them through exams and gain them the mark that they need.

I am a second year Bachelor of Science student at the University of Sydney, majoring in Psychology. I have knowledge of Cognitive Psychology: how people learn, and I use this in my tutoring.

Would love to talk further about tutoring. Please contact me via private message on this site, or via email: taylor@adnova.com.au, or via telephone: 0415 384 877 or 4360 1716.

I look forward to hearing from you all.
Achievements
Top 10 in year, Year 8 (2012)
Top 10 in year, Year 9 (2013)
Top 10 in year, Year 10 (2014)
Placement into academically selective school, 2015 (Gosford High School)
Highly commended in Australia-Japan relations essay contest (2011)
Represented Hunter and Central Coast in Australian Brain Bee (2014)
Represented Hunter and Central Coast in Spelling Bee (2010)
Entry into Bachelor of Science (2017)
Robert Maple Brown Bursary (2017)
ATAR 87.45 (top 13% of state)
Top 13% of state in HSC Mathematics
Top 13% of state in HSC Advanced English
Top 16% of state in HSC Biology
Top 16% of state in HSC Chemistry
Top 8% of state in HSC Music 1, Band 6
Placement into Honour Role Year 12 2016
Education
Year 12 completed in 2016.
Mark achieved: 87.45 (verified).
Currently studying Bachelor of Science at The University of Sydney.
Interests
Piano
Photography
Studying Psychology textbooks in my spare time
Conducting personal research projects
Drawing
Computers
---
Write a review
Character references
Write a reference
Services
One-to-one tuition
Group tuition
Teaching studio
Online help (Skype)
Subjects
Biology
English
Geography
History
Mathematics
Mathematics General
Music
Music 1
Science
Tutoring students in
Year 12
Year 11
Year 10
Year 9
Year 8
Year 7
Taylor can be found among