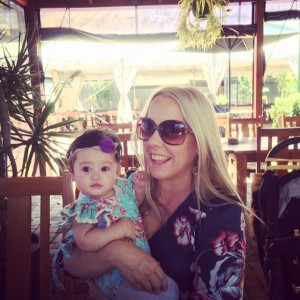 Verified mobile
References
Reviews
Availability
Around Ocean Reef
Sunday

10:00 AM - 10:00 AM
Sunday

8:30 AM - 7:00 PM
Monday

5:00 PM - 7:00 PM
Tuesday

5:00 PM - 7:00 PM
Wednesday

5:00 PM - 7:00 PM
Thursday

5:00 PM - 7:00 PM
Friday

5:00 PM - 7:00 PM
Saturday

8:30 AM - 7:00 PM
Around Perth
Sunday

8:30 AM - 7:00 PM
Monday

5:00 PM - 7:00 PM
Tuesday

5:00 PM - 7:00 PM
Wednesday

5:00 PM - 7:00 PM
Thursday

5:00 PM - 7:00 PM
Friday

5:00 PM - 7:00 PM
Saturday

8:30 AM - 7:00 PM
Travel policy
Available to travel most areas within Perth
About
Accomplished ATAR History, English and Naplan and Olna Preparation high school teacher and professional Private Tutor with 12 years experience in delivering lessons and tutorials specialising in;

Year 11 and 12 ATAR Modern History
- Course content consolidation lessons
- Document Study assessment skills, sample assessments, work samples and answer keys
- History Essay assessment skills
- WACE exam preparation and key skills focus

Years 7 - 12 English
- English skills focus
- NAPLAN and OLNA skills focus and preparation
- Sample NAPLAN and OLNA activities, revision and tests
- Essay and report writing skills
- Reading skills focus
- Analysis of a range of texts
- Sample assessments and revision materials
- WACE and exam preparation

Access to an extensive range of teaching resources, learning strategies, assessments, sample work and marking keys

$60 per hour Years 7 - 10. $80 per hour Years 11 and 12. Group tutoring available $100 per hour.

Does your child struggle with English or History? Do they need assistance in preparing and revising for assessments including exams? Or do they simply need some extra one on one guidance in an effort to improve their subject marks and give them the 'competitive edge'?

I am a passionate teacher with a vast experience in educating students from a range of abilities and a wealth of learning materials to make their learning engaging and fun.

Contact me directly on 0417182869 or viney.cheryl@imcc.wa.edu.au
Achievements
High School History, Social Sciences and English teacher 12 years experience
English Skills Teacher 7 years
Professional Tutor 6 years
WACE ATAR 'Head Start' Tutorial Director
WACE Marking Professional Development
NAPLAN and OLNA Professional Development
Current Teacher's Registration
Clear National Police Clearance,
Clear Working with Children Check
Senior First Aid Certificate
Education
Qualified and experienced High School Modern History, Society and Environment and English Teacher

Graduate Diploma of Education (Secondary Education) specialising in Modern History and English. ECU

Bachelor of Arts (Mass Communications) Curtin University

Mandurah Catholic College
Interests
Travelling
Cooking
Anything History (Particularly Modern History)
Reading
Art
Music (Triple JJJ of Course)
---
Reviews
Mrs V taught me Modern History for the last 4 years. She always explained things clearly so that I could understand difficult concepts and made her lessons engaging. With her ongoing help I managed to achieve an ATAR of 95.9 last year and have now been inspired to study History at university. I would highly recommend Mrs V for any students needing some extra help to improve their marks!
- By Carla Tan on 16th July 2017
Write a review
Character references
Cheryl has been a History and English teacher at my school for the past 9 years. She is highly professional and dedicated and always ensures that her students come first. She motivates and encourages students to reach their potential and has a great deal of practical experience in teaching, mentoring and tutoring. Any student of hers is very lucky indeed!
- By M. Babic on 14th July 2017
Write a reference
Services
One-to-one tuition
Group tuition
Home visits
Teaching studio
Phone help
Online help (Skype)
Subjects
Civics and Citizenship
Economics and Business
English
Essential English
Geography
History
Modern History
Tutoring students in
Year 12
Year 11
Year 10
Year 9
Year 8
Year 7
Cheryl can be found among