Jessy G
VERY RESPONSIVE
Tutoring near Paddington, Brisbane, Queensland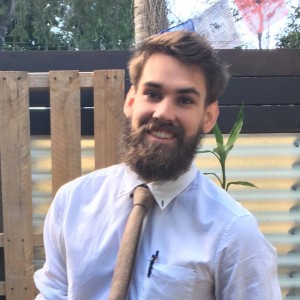 Verified mobile
Verified marks
Location
Jessy tutors around Paddington
Travel policy
I can meet at a public library or I'm happy to do home visits - I have a car so can make a trip if needed.
About
Hi,

I currently tutor maths and science at a tutor centre and have been so for 4 years now. Recently I developed a unit plan for the centre involving various engaging experiments to facilitate students' interests in science.

Previously I earned my Bachelors Degree in Civil Engineering. I'm now using that knowledge to complete my Graduate Diploma of Education to become a high school teacher. I like teaching maths and science particularly, they have amazing applications in the world around us and there is always more to learn.

Using the educational knowledge and psychology I've gained so far allows me to maximise your child's strengths and cater to their learning needs.

It is customary that I offer a $20 trial session to get to know your child and how they learn best :)

Achievements
Completed Bachelor of Civil Engineering
Current Blue Card
Education
Year 12 completed in 2008.
Mark achieved: 4.29 (verified).
Currently studying Postgraduate Diploma Senior Education at The University of Queensland.
Interests
Keeping a healthy lifestyle
Climbing
Reading
Yoga & Meditation
Street Photography
---
Write a review
Character references
Write a reference
Services
One-to-one tuition
Group tuition
Home visits
Subjects
Construction
Engineering Technology
English
English ESL
English Enrichment
English Essentials
English Mainstream
Mathematics
Mathematics A
Mathematics B
Mathematics Enrichment
Mathematics Essentials
Mathematics Mainstream
Physics
Science
Science 21
Tutoring students in
Year 12
Year 11
Year 10
Year 9
Year 8
Year 7
Jessy can be found among