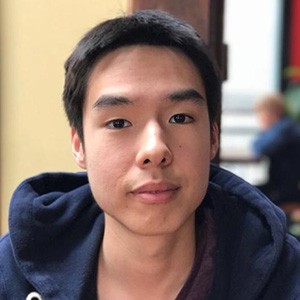 Availability
Around Winthrop
Monday

3:00 PM - 7:00 PM
Wednesday

3:00 PM - 7:00 PM
Thursday

4:00 PM - 7:00 PM
Friday

3:00 PM - 7:00 PM
Travel policy
I have a car, so I can home tutor.
About
Hi! My name is Kevin, and I'm currently a 3rd year Civil Engineering student in Curtin University who now has some free time.

I am able to tutor:
Mathematics for years 7,8,9,10,11 & 12
Physics for year 11.

I use to be terrible in mathematics, but thanks to my previous tutors who've helped me through high school, I started to really enjoy math because I finally understood it. I've always liked helping people with math problems, whether they are fellow students or high schoolers.

I graduated high school in 2013 and was the top of my class in mathematics for years 8,9,10 & 11. I have also received 7 letters of commendation from teachers, detailing my consistent attitude and work ethic.

I know there can be a lot of pressure in high school, so I hope to make learning math much easier. My goal is to help students learn and have an enthusiastic approach when it comes to Math.

I'm friendly, sociable and kind of nerdy. Math and Physics are my strongest subjects, I'm very much looking forward to working with you!

Mobile: 0413 549 436
Achievements
Top of Mathematics Year 8
Top of Mathematics Year 9
Top of Mathematics Year 10
Top of Mathematics Year 11
Top of Science Year 10
Education
Year 12 completed in 2013.
Mark achieved: 95.00.
Currently studying Bachelor of Engineering at Curtin University of Technology.
Interests
Film/TV
Making video essays on Youtube
Table Tennis
Walking/Running
Swimming
---
Write a review
Character references
Write a reference
Services
One-to-one tuition
Home visits
Subjects
Essential Mathematics
General Mathematics
Mathematical Methods
Mathematics
Physics
Tutoring students in
Year 12
Year 11
Year 10
Year 9
Year 8
Year 7