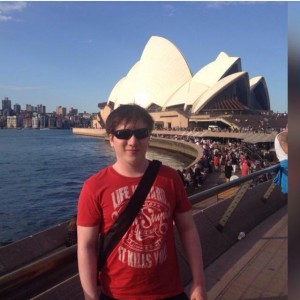 Verified mobile
Verified marks
Travel policy
I will not charge travelling expenses for any travel under 15 minutes. It would be preferable to have the tuitions at my house though.
About
i enjoy the experience of helping student achieve better results.

Sometimes the student just needs a bit more explanation and more motivation, and they will be able to be extremely high achievers.

I tutor by showing the student a few examples and then letting them try doing the practice questions themselves, because i want to be sure that they know how to do the questions when there is no one helping them.
Achievements
9.5 GPA in UNSW foundation, which is equivalent to year 11-12 HSC curriculum.
Education
Year 12 completed in 2017.
Mark achieved: 77.00 (verified).
Currently studying Chemical engineering at The University of New South Wales.
---
Write a review
Character references
Write a reference
Services
One-to-one tuition
Group tuition
Home visits
Subjects
Chemistry
Mathematics
Mathematics Extension 1
Mathematics Extension 2
Physics
Science
Tutoring students in
Year 12
Year 11
Year 10
Year 9
Year 8
Year 7
Nicolas can be found among