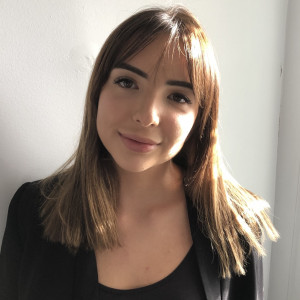 Availability
Around Ramsgate
Monday

3:00 PM - 8:00 PM
Tuesday

3:00 PM - 8:00 PM
Wednesday

3:00 PM - 8:00 PM
Thursday

3:00 PM - 8:00 PM
Travel policy
I will drive to you - just about anywhere :)
About
~95 ATAR ~ Tutor for several years ~ Law/Business Student UTS ~ BAND 6 in English Advanced, Extension 1, Extension 2, Legal Studies and Business Studies. Fluent Russian Speaker.

Hey guys, I am looking to take on some new students. I have tutored for several years and write my own content and study material. My approach with tutoring is to show students that schooling doesn't have to be hard and I am of the firm belief that everyone can do well once they understand the 'why' behind their subjects. That is, quite literally, why the Board of Studies put together the content that they do and what they expect students to take from these subjects. School is more than just marks!

My availability:
-3-4 Pm Wednesday around Sans Souci region
-After 6 pm Monday around Ashfield region
-Weekends

If these times do not suit but you'd like me as your tutor do not hesitate to still get in contact as adjustments can be made.

Contact me on 0450 101 809.

I look forward to meeting with you :)
Achievements
Top mark in HSC Legal Studies - 95! (State Rank was 97!)
One of the top marks in HSC Business Studies - 94!
47/50 in English Extension 2! ( If you would like to read this major to see the standard of work do not hesitate to ask!!)
Education
Year 12 completed in 2016.
Mark achieved: 95.00.
Currently studying International and Global Studies at The University of Sydney.
---
Reviews
Anastassia has tutored me in English and Legal studies. My average mark has increased by 11% and 13% for english and legal studies, respectively. She is also really good at life mentoring :) Super nice girl!
- By Sally on 23rd June 2017
Anastassia tutors me in legal and business studies (year. 12) and she is a fountain of knowledge! She makes learning so fun and engaging and my marks are increasingly improving.
- By Christina on 23rd June 2017
Write a review
Character references
Write a reference
Services
One-to-one tuition
Group tuition
Home visits
Phone help
Online help (Skype)
Subjects
Business Studies
Commerce
English
English as a Second Language
Fundamentals of English
HSC English Extension 1
HSC English Extension 2
Legal Studies
Tutoring students in
Year 12
Year 11
Year 10
Year 9
Year 8
Year 7
Anastassia can be found among