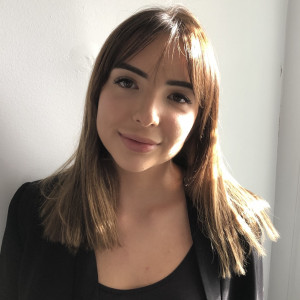 Location
Anastassia tutors around Ramsgate
Anastassia also tutors around Camperdown
Travel policy
I will drive to you - just about anywhere :)
About
~95 ATAR ~ Hey guys!! SO excited to meet you all and share some wisdom.. I was someone who really enjoyed year 12 and still have so many notes/ tips/ study techniques to share!! I've tutored many students and I honestly really enjoy it. My passion for writing and literature did not leave me when I left high school; I am in fact currently taking English courses, particularly those with an emphasis on writing and rhetoric at the University of Sydney. I am also currently a year 12 English tutor for a private college which adds to my expertise in tutoring.

HOW I TUTOR: To give parents/ students browsing my page an idea of what to expect from me I thought I would add in this blurb:

For the first ever lesson you'll have with me I like to do a bit of a review to get a really good idea of where you're at - what you find difficult, what you really dislike, what you really like and what you hope to achieve. From hereon, I create individual and tailored student plans which break down what we will be doing every lesson - for example an English lesson for someone who really struggles with conceptual analysis would always include at least 15 minutes of text review of our choosing and I will probably give you some amount to read every week etc. That way, it keeps it interesting and we're both exactly on track! On top of this, if you are assigned homework/ assignments I will dedicate extra time in every lesson ( whatever is needed) to assist with this. At the end of every lesson I conduct a review of what we've covered that lesson and I also do random topic tests/ reviews weekly or monthly. I also tend to bring a specific book for tutoring for you to keep which acts as our core material, or study bible where we write down definitions/ ideas/ do our work together/ write plans so on and so forth!

WHERE I TUTOR: Depending on location and time I may be able to come to your home. At the moment, I would really like to move my students to a Saturday and I would be able to do home visits, particularly those located in the southern region (Kogarah, Sans Souci, Blakehurst etc)

NOTE: For year 11-12 students my rate slightly increases to $60 as the preparation for lessons increases (almost tenfold but I like to remain reasonable!!)

UPDATE: I only have space for a student or two left D: But do still contact me! It all depends on how often you'd like tuition :)

See you soon!
xx
Achievements
Top mark in HSC Legal Studies - 95! (State Rank was 97!)
One of the top marks in HSC Business Studies - 94!
47/50 in English Extension 2! ( If you would like to read this major to see the standard of work do not hesitate to ask!!)
Education
Year 12 completed in 2016.
Mark achieved: 95.00.
Currently studying International and Global Studies at The University of Sydney.
---
Reviews
Anastassia tutors me in legal and business studies (year. 12) and she is a fountain of knowledge! She makes learning so fun and engaging and my marks are increasingly improving.
Christina
23rd June 2017
Anastassia has tutored me in English and Legal studies. My average mark has increased by 11% and 13% for english and legal studies, respectively. She is also really good at life mentoring :) Super nice girl!
Sally
23rd June 2017
Write a review
Character references
Write a reference
Services
One-to-one tuition
Group tuition
Home visits
Phone help
Online help (Skype)
Subjects
Business Studies
Commerce
English
English as a Second Language
Fundamentals of English
HSC English Extension 1
HSC English Extension 2
Legal Studies
Tutoring students in
Year 12
Year 11
Year 10
Year 9
Year 8
Year 7
Anastassia can be found among