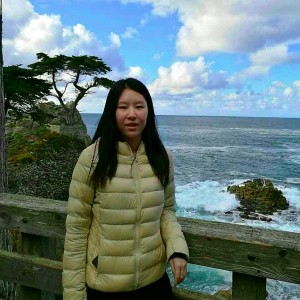 Verified mobile
Verified marks
Location
Nancy tutors around Eastwood
Travel policy
train or car
About
I am a second-year university student. I worked in a math institution for about a year. I can speak English and Mandarin.

I worked in a maths institution last year. I helped making test papers for HSC extention 2 maths students and marking test papers for all level students from year 7 to 12. I started private tutoring this year.

I did Mathematics Extension 1 & 2 for my HSC. I got Band 6 on Mathematics Extension 1 and Mathematics Extension 2. I believe I can give you many useful tips and help you learn better on Maths base on my own experience.
Achievements
Australian 2014 Mathematics Competition Certificate of High Distinction & Prudence Award
Education
Year 12 completed in 2015.
Mark achieved: 98.10 (verified).
Currently studying commerce/economics bachelor degree at The University of New South Wales.
Interests
Travel
Read novels
Listen to musics
---
Write a review
Character references
Write a reference
Services
One-to-one tuition
Group tuition
Phone help
Online help (Skype)
Subjects
Mathematics
Mathematics Extension 1
Mathematics Extension 2
Mathematics General
Tutoring students in
Year 12
Year 11
Year 10
Year 9
Year 8
Year 7
Nancy can be found among