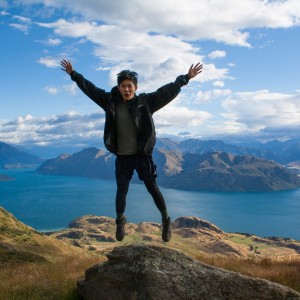 Verified mobile
Verified marks
Travel policy
Can travel to locations accessible by the 72 and 109 trams.
About
ATAR 99.40
100th percentile UMAT
All study scores 40+
Studying Bachelor of medical science/Doctor of Medicine at Monash University
3rd internationally (team) for the Princeton University Maths Competition
Top 1% in the Australian Maths Competition 2011-2016
Associates Diploma in Communication (Trinity College London)
Working with Children's Check / Police Check
35/36 in ACT, 2390 for SAT subject tests (800 for physics and maths II, 790 for chemistry) and 5/5 in macro/microeconomics, physics (mechanics) and calculus BC


This year I am offering my services tutoring in the subjects of maths methods, specialist maths and the UMAT. Although I prefer maths subjects, I am also comfortable with chemistry, physics and English, and discounts off my standard rate apply to these subjects.

Having a longstanding disposition for maths, I am familiar with tenets of the discipline both within and beyond the scopes of VCE. My passion and knowledge allows me to teach at a high standard, as well as inspire student confidence for their internal and external examinations.

To me, VCE has never been a test of natural talent, but rather a competition of knowing the course best and being able to communicate the knowledge through pen and paper. This leads me to believe, that, with the right guidance and appropriate amount of work on the students' behalf, even those who didn't consider themselves exceptional can attain exceptional results.

My method of teaching, which I have employed across several subjects, involves offering advanced tutoring for students which extend outside the reaches of foundational concepts taught inside the classroom, allowing them to excel and achieve beyond their peers. I prepare and revise my own materials and use these as a basis for an interactive lesson- none of the usual stealing from commercial companies like TSFX or Atarnotes, which attempts to cater for generic rather than specialised needs.

My wealth of resources provides a comprehensive foundation for my teaching, giving my tuition the flexibility few others can boast. Depending on student requirements, we can choose to explore the theory behind the course in greater detail or examine the intricacies and nuances of the exams. As such, I am both able to improve the average student by explaining the mechanics at play behind the questions as well as facilitate the learning needs of advanced students.

Please contact me through the website or by email at leowan23@gmail.com/lwan0029@student.monash.edu
Achievements
Australian National University Chancellor's Program (2015-2016)
Model United Nations National Conference (2015)
Top scorer in Victoria, ICAS science (2014)
Advanced Placement Scholar with Distinction
Marketing and outreach officer for inaugural AusCase Competition
Education
Year 12 completed in 2016.
Mark achieved: 99.40 (verified).
Currently studying Bachelor of Medical Science and Doctor of Medicine (MD) at Monash University.
---
Write a review
Character references
Write a reference
Services
One-to-one tuition
Group tuition
Online help (Skype)
Subjects
Chemistry Unit 1
Chemistry Unit 2
Chemistry Unit 3
Chemistry Unit 4
English Unit 1
English Unit 2
English Unit 3
English Unit 4
Mathematics
Mathematics: General Mathematics Unit 1
Mathematics: General Mathematics Unit 2
Mathematics: Mathematical Methods (CAS) Unit 1
Mathematics: Mathematical Methods (CAS) Unit 2
Mathematics: Mathematical Methods (CAS) Unit 3
Mathematics: Mathematical Methods (CAS) Unit 4
Mathematics: Specialist Mathematics Unit 1
Mathematics: Specialist Mathematics Unit 2
Physics Unit 1
Physics Unit 2
Physics Unit 3
Physics Unit 4
Tutoring students in
Year 12
Year 11
Year 10
Year 9
Year 8
Year 7
Leo can be found among