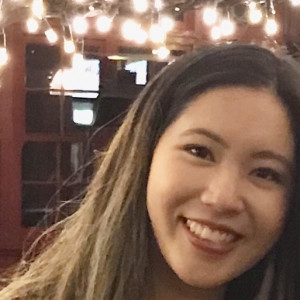 Verified mobile
Verified marks
Availability
Travel policy
Tutoring at libraries in the Ryde and Macquarie Park area. Happy to tutor over Skype.
About
Hi, I'm Trish! I graduated from Abbotsleigh in 2015 and am currently studying architecture at the University of Sydney. I want to help you conquer your HSC exams and instil in you a passion for learning and the desire to strive for excellence. I have two years of tutoring experience, both privately and at a college.

I am available for help in Preliminary and HSC English and English Extension 1, and am happy to assist in improving your essay writing and creative writing skills. I look forward to hearing from you!
Achievements
School Honour Prize - all round achiever (2008-2015)
1st in school cohort in Mathematics, English, Ancient History (2012, 2013, 2014)
University of Sydney Year 10 Academic Excellence Award (2013)
Band 6 in Advanced Maths, Advanced English, Geography, Ancient History
Band E4 (Top band) in English Extension 1
School ranked no.1 independent school and overall 9th in the HSC (SMH, 2015)
Achieved full marks in both HSC Advanced and Extension 1 English creative writing
Education
Year 12 completed in 2015.
Mark achieved: 97.70 (verified).
Currently studying Architecture at The University of Sydney.
Interests
Photography
Swimming
Design
Reading
Drawing
---
Write a review
Character references
Write a reference
Services
One-to-one tuition
Group tuition
Phone help
Online help (Skype)
Subjects
English
HSC English Extension 1
Trish can be found among