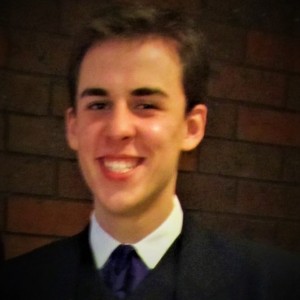 Verified mobile
Verified marks
Availability
Around Bundoora
Sunday

7:00 AM - 11:00 AM
Monday

10:00 AM - 10:00 PM
Wednesday

6:30 PM - 10:00 PM
Thursday

6:30 PM - 10:00 PM
Friday

4:00 PM - 10:00 PM
Saturday

7:00 AM - 2:00 PM
Travel policy
I am willing and able to drive to various suburbs around Melbourne as required. I am willing for any meeting location that is convenient for you.
About
I've always had a passion for teaching and have found it relatively easy to explain concepts which have been difficult for others.

I spent the last two years (2015-2016) as a Restaurant Manager at two different McDonald's stores. This experience has given me the insight in to best communicating with teenage students so that they could do their best.

Every student is unique. Every piece of assistance I will give will be uniquely adapted to them. I will target their motivations and their interests outside of their schoolwork and convert it into applicable examples in their work. The best way to teach and assist a student is to make what we are doing relative to their own life; giving them practical examples. They'll be hard pressed to ask "when will I ever use this?"

My plan is to be a teacher, either in Australia or overseas. Before I make the move to the classroom, I want all the experience I can. I finished year 12 in 2014, I still remember what made some of my teachers great. I will use the skills they used with each and every tutorial I provide. I also have a Working With Children Check, and and happy to provide evidence of it at your request.
Achievements
83.05 ATAR 2014
38 Study Score Italian 2014
38 Study Score History:Revolutions (France & Russia) 2014
32 Study Score Further Mathematics 2014
Crew Trainer of the Year 2014 McDonald's Heidelberg
Education
Year 12 completed in 2014.
Mark achieved: 83.05 (verified).
Currently studying Bachelor of Teaching/Bachelor of Arts at Australian Catholic University.
Interests
European History
Russian History
Italian language and culture
---
Write a review
Character references
Write a reference
Services
One-to-one tuition
Group tuition
Home visits
Phone help
Online help (Skype)
Subjects
English
English Literature Unit 1
English Literature Unit 2
English Literature Unit 3
English Literature Unit 4
English Unit 1
English Unit 2
English Unit 3
English Unit 4
History
History: 20th Century History Unit 1
History: 20th Century History Unit 2
History: Australian History Unit 1
History: Australian History Unit 2
History: Revolutions Unit 1
History: Revolutions Unit 2
Italian
Mathematics
Mathematics: Foundation Unit 1
Mathematics: Foundation Unit 2
Mathematics: Further Mathematics Unit 1
Mathematics: Further Mathematics Unit 2
Mathematics: General Mathematics Unit 1
Mathematics: General Mathematics Unit 2
Tutoring students in
Year 12
Year 11
Year 10
Year 9
Year 8
Year 7
Aaron can be found among