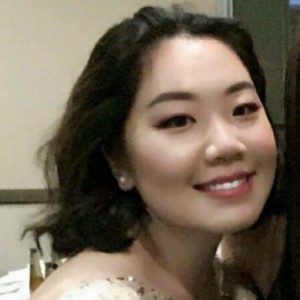 Availability
Around Mordialloc
Sunday

10:00 AM - 5:00 PM
Monday

2:15 PM - 5:00 PM
Tuesday

2:15 PM - 5:15 PM
Wednesday

2:15 PM - 5:30 PM
Thursday

2:00 PM - 5:15 PM
Friday

2:15 PM - 5:15 PM
Saturday

2:00 PM - 5:00 PM
Travel policy
I am good to meet up at local libraries (Parkdale, Beaumaris, Springvale, Keysborough, Mentone, Clayton), will do home visits if not too far.
About
ATAR: 96.70. Hi there , I'm Sally, I am a Uni student studying Bachelor of Vision Science/ Master of Optometry at Deakin University.
I charge $40 for students in Year 7-12.
I have listed below the subjects I have achieved the most in VCE, I have enjoyed these subjects a lot in Year 12, and have great tips and notes on how to study these difficult subjects, and help you achieve the ATAR you want. My contact number is 0425824896 , I hope to hear from you!
Achievements
Specialist Maths Study Score: 40
Chinese SL Study Score: 45
Chemistry Study Score: 40
Maths Methods: 43
Education
Year 12 completed in 2016.
Mark achieved: 96.70.
Currently studying Bachelor of Vision science/ Master of Optometry at Deakin University.
Interests
Piano
Swimming
Violin
Tennis
Writting
---
Reviews
Thank you so much Sally ! Even though your schedule was almost full you still helped to fit me in. Thanks for the great help for my upcoming English SAC's and orals, and I will definetly contact you again when it's my nearing my English exam !! Xx
- By Maddie on 28th August 2017
She s being tutoring my daughter and son who is in year in 11 ,for few months now. I can definetly see a improvement in their homework and tests. Thank you !
- By Abdul on 25th August 2017
Sally's definetly one of the best tutors I've had for specialist maths, she introduces new chapters so clearly and in detail, and she's very early in preparing me for my finals exams. Also, She explains complex worded questions in such simple details. My SAC marks have definetly improve a lot after months of tutoring with her! Much thanks
- By James Lee on 14th August 2017
It has been nearly a year since Sally has tutored me in Maths Methods and Chemistry. She has been a great help with all the questions I ask and the new contents she has taught me. One of the best tutors I've had in a while. A+ tutor
- By Kim. L on 2nd August 2017
Write a review
Character references
Write a reference
Services
One-to-one tuition
Group tuition
Home visits
Subjects
Art
Chemistry Unit 1
Chemistry Unit 2
Chemistry Unit 3
Chemistry Unit 4
English
Languages Pathway 1
Languages Pathway 2
Mathematics
Mathematics: Mathematical Methods (CAS) Unit 1
Mathematics: Mathematical Methods (CAS) Unit 2
Mathematics: Mathematical Methods (CAS) Unit 3
Mathematics: Mathematical Methods (CAS) Unit 4
Mathematics: Specialist Mathematics Unit 1
Mathematics: Specialist Mathematics Unit 2
Tutoring students in
Year 12
Year 11
Year 10
Year 9
Year 8
Year 7
Sally can be found among