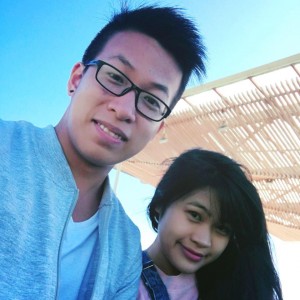 Travel policy
I do drive, so if you normally travel to the CBD on a daily basis by any means of transport then reaching your location won't be a problem to me.
About
My name is Trent, an international student from Vietnam, and I'm taking the Bachelor of Teaching at the University of Adelaide. I got certain experience in teaching and assisting others with their study after school hours.
The main point is, I'm certainly not sort of an expert, but, as a student myself, I'm willing to help you with your study as much as I can with your current studying programs. So, if you find yourself struggling with whatever you're enduring at school or just simply in need of assistance, then please just let me know.
Achievements
Eynesbury International Scholarship Award
Majored in Chemistry in secondary and high school
Scored 90s in SACE Accounting and Maths
Adelaide International Undergraduate Scholarship 2017 - University of Adelaide
Education
Year 12 completed in 2016.
Mark achieved: 85.00.
Currently studying Bachelor of Teaching/Economics at The University of Adelaide.
Interests
Playing sports (football, basketball)
---
Write a review
Character references
Write a reference
Services
One-to-one tuition
Group tuition
Home visits
Teaching studio
Online help (Skype)
Subjects
Chemistry
Economics
Essential Mathematics
General Mathematics
Mathematical Methods
Mathematics
Science
Vietnamese
Tutoring students in
Year 12
Year 11
Year 10
Year 9
Year 8
Year 7
International Baccalaureate