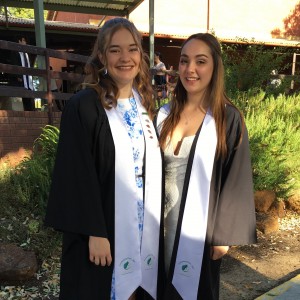 Availability
Around Lesmurdie
Sunday

8:00 AM - 12:00 PM
Tuesday

4:30 PM - 8:30 PM
Wednesday

3:30 PM - 8:30 PM
Friday

3:30 PM - 8:30 PM
Saturday

8:00 AM - 6:00 PM
Travel policy
Travel within 15km of my house incurs no extra fees. Travel over this distance has an additional charge to cover fuel costs.
About
Hello! My name is Kaylee and I graduated year 12 in 2016. I am currently studying Outdoor Recreation full time at The University of Notre Dame. I am available to tutor for maths, health and phys ed studies, outdoor education and human biology in year 11 and 12, and for science, maths, English and health and phys ed from year 7 through to 10., and for all lower school subjects.
Achievements
Caltex Best All Rounder Award (2016)
Sportsperson Award (2016)
House Leader/Faction Captain (2016)
Education
Year 12 completed in 2016.
Mark achieved: 84.40.
Currently studying health sciences at Curtin University of Technology.
Interests
Gymnastics
Mountain Biking
Water Skiing
Rock Climbing
---
Write a review
Character references
Write a reference
Services
One-to-one tuition
Home visits
Phone help
Online help (Skype)
Subjects
Biology
English
Essential Mathematics
General Mathematics
Health and Physical Education
Mathematics
Science
Tutoring students in
Year 12
Year 11
Year 10
Year 9
Year 8
Year 7
Kaylee can be found among