David L
VERY RESPONSIVE
Tutoring near Brisbane City, Brisbane, Queensland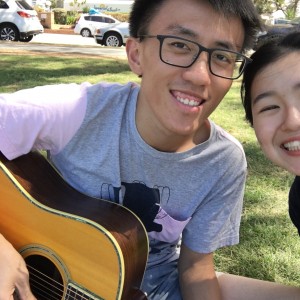 Verified mobile
Verified marks
Location
David tutors around Brisbane City
Travel policy
Have my own car, can travel anywhere in Brisbane
About
Hi, I am David, a master of IT student in QUT. I went to Kedron state high and got OP2.

I am good at year 11&12 maths B and C. I can help with exam preparation, giving you exam tips. I can also help you with maths and physics assignments.







Achievements
-physics: A
-chemistry: A
-Maths B: A( got nearly full marks)
-Maths C: B
Education
Year 12 completed in 2011.
Mark achieved: 2.00 (verified).
Currently studying Master of IT at QUT.
---
Write a review
Character references
Write a reference
Services
One-to-one tuition
Group tuition
Home visits
Subjects
Chemistry
Chinese
Mathematics A
Mathematics B
Mathematics C
Mathematics Enrichment
Mathematics Essentials
Mathematics Mainstream
Physics
David can be found among