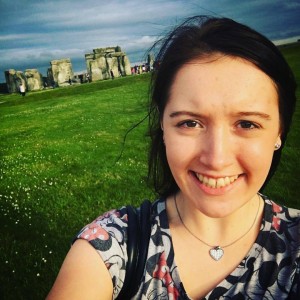 Availability
Around Sydney
Monday

7:00 AM - 4:30 PM
Monday

6:30 PM - 10:00 PM
Tuesday

7:00 AM - 3:30 PM
Tuesday

5:30 PM - 10:00 PM
Wednesday

4:30 PM - 10:00 PM
Thursday

6:00 PM - 10:00 PM
Friday

7:00 AM - 10:00 PM
About
Hi, my name's Natasha :)

I'm a third year Bachelor of Ancient History student at Macquarie University. As part of my degree, I study core units associated with history such as research, museum studies, ancient languages, and more. I have also taken electives in English and biology as these areas also interest me.

Furthermore, I am a PASS (Peer Assisted Study Session) Leader for the university and have experience leading sessions for AHIS170 Ancient Egyptian Archaeology: An Introduction, AHIS108 Ancient Greek A, and AHIS209 Ancient Greek B. As a PASS Leader, my role is to facilitate learning and understanding. This means, rather than teach the topics to the students, I help them learn to teach themselves and gain confidence in their own ability, which enables the students to become independent learners.

I graduated from St Philips Christian College Gosford in 2014. I served as a Prefect in year twelve, which taught me skills about leadership and teamwork. Throughout the Preliminary and HSC years I received top marks in Advanced English, Extension I English, Extension II English, Ancient History, and Visual Arts. Due to struggles with anxiety and depression I found studying for the actual HSC exams difficult and ended up with an average ATAR instead of something more indicative of what I was capable of. Despite my average ATAR, I was accepted into a 92-ATAR degree in early entry rounds due to my HSC marks and I have since achieved distinctions and high distinctions at university.

I live by a philosophy that a person is defined by more than just their marks and everyone is capable of success if only they know how to approach it. It would be my honour to help a struggling student realise their potential and worth, and lead them to achieve their best.

I charge $45 for one-on-one sessions, $25 each for group sessions, $40 for Skype sessions, and $20/per hour to look over material via email. In regards to one-on-one sessions, I am happy to meet at the student's house or in a public place such as a library or cafe.

Achievements
Academic Achievement Award- Year 12- Ancient History
Academic Achievement Award- Year 12- Advanced English
Academic Achievement Award- Year 12- English Extension II
Academic Achievement Award- Year 12- Visual Arts
Academic Achievement Award- Year 11- Ancient History
Academic Achievement Award- Year 11- Advanced English
Academic Achievement Award- Year 11- Extension I English
Hedges English Cup- Year 11 English
Building Community Award- Year 12
Education
Year 12 completed in 2014.
Mark achieved: 67.00.
Currently studying Bachelor of Ancient History at Macquarie University.
Interests
Genetic Genealogy
Creative Writing
History
---
Write a review
Character references
Write a reference
Services
One-to-one tuition
Group tuition
Home visits
Phone help
Online help (Skype)
Subjects
Ancient History
Biology
Classical Greek
Classical Greek Continuers
Classical Greek Extension
English
English Life Skills
English as a Second Language
Fundamentals of English
HSC English Extension 1
HSC English Extension 2
History
History Elective
History Life Skills
Latin
Latin Continuers
Modern History
PDHPE
Visual Arts
Visual Arts Life Skills
Tutoring students in
Year 12
Year 11
Year 10
Year 9
Year 8
Year 7