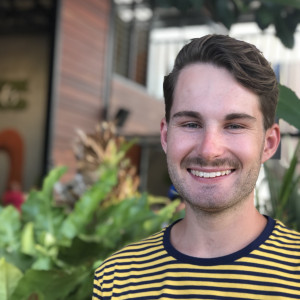 Verified mobile
Verified marks
Availability
Around Ringwood North
Monday

9:00 AM - 10:00 PM
Tuesday

9:00 AM - 10:00 PM
Wednesday

9:00 AM - 10:00 PM
Thursday

9:00 AM - 10:00 PM
Friday

9:00 AM - 10:00 PM
Travel policy
I am willing to travel anywhere up to 30 minutes to tutor BUT this travel time is added to the cost.
About
Hi, my name is Josh and I am currently studying Actuarial Studies at the University of Melbourne. Which is fundamentally a maths based course. I grew up loving maths all throughout school and excelled in many subjects. I currently tutor all mathematics Year levels 7-10 and Maths Methods 11&12. I am a friendly, personable guy who loves to teach students who are struggling in maths or just wish for consolidation with questions.
Achievements
School Vice Captain
Methods Raw 42
Education
Year 12 completed in 2015.
Mark achieved: 96.85 (verified).
Currently studying Bachelor of Commerce (Actuarial Studies) at University of Melbourne.
---
Write a review
Character references
Write a reference
Services
One-to-one tuition
Home visits
Subjects
Mathematics
Mathematics: Foundation Unit 1
Mathematics: Foundation Unit 2
Mathematics: Further Mathematics Unit 1
Mathematics: Further Mathematics Unit 2
Mathematics: General Mathematics Unit 1
Mathematics: General Mathematics Unit 2
Mathematics: Mathematical Methods (CAS) Unit 1
Mathematics: Mathematical Methods (CAS) Unit 2
Mathematics: Mathematical Methods (CAS) Unit 3
Mathematics: Mathematical Methods (CAS) Unit 4
Mathematics: Specialist Mathematics Unit 1
Mathematics: Specialist Mathematics Unit 2
Tutoring students in
Year 12
Year 11
Year 10
Year 9
Year 8
Year 7
Josh can be found among