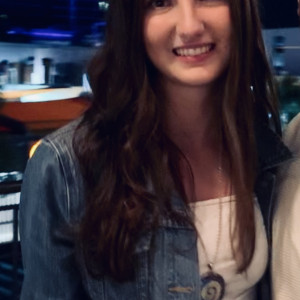 Availability
Around Southport
Sunday

5:00 PM - 9:00 PM
Monday

3:00 PM - 10:00 PM
Tuesday

3:00 PM - 10:00 PM
Wednesday

3:00 PM - 10:00 PM
Friday

3:30 PM - 10:00 PM
Saturday

7:00 AM - 10:00 PM
Around Parkwood
Sunday

7:00 AM - 10:00 PM
Monday

7:00 AM - 10:00 PM
Tuesday

7:00 AM - 10:00 PM
Wednesday

7:00 AM - 10:00 PM
Thursday

7:00 AM - 10:00 PM
Friday

7:00 AM - 10:00 PM
Saturday

7:00 AM - 10:00 PM
Travel policy
Tutoring at Griffith University or home-visits.
About
Hi there! I'm Serena, and I'm completing my second year at Griffith University where I study Medicine, and i have done an undergraduate of Medical Science and two years of Chemical Engineering at the University of Queensland.

I have tutored high school students since graduating in 2014, both privately, and as a tutor for Griffith University and the University of Queensland; and i have also coached debating at Brisbane Girls Grammar. I particularly love assisting with Mathematics and Chemistry but I can also assist in Biology and Physics alongside your general curriculum from years 5-10.

Please feel free to contact me if you're at all interested, i want to help you achieve your best. I offer tutoring at my place in Parkwood (40/hr) or Griffith University / local library (50/hr). I do have some flexibility in travelling to your place if it's nearby.
Achievements
GPA: 6.95
OP1 (A+ in Maths B, C, Chemistry and Biology)
Highly recognised by Australian Competitions, Tutoring Companies and Brisbane Girls Grammar in Mathematics and Chemistry
Education
Year 12 completed in 2014.
Mark achieved: 1.00.
Currently studying Doctor of Medicine at Griffith University.
Interests
Running
Travelling / Camping
---
Write a review
Character references
Write a reference
Services
One-to-one tuition
Group tuition
Home visits
Phone help
Online help (Skype)
Subjects
Biology
Chemistry
Digital Technology
Geography
History
Mathematics
Mathematics A
Mathematics B
Mathematics C
Mathematics Enrichment
Mathematics Essentials
Mathematics Mainstream
Physics
Science
Science 21
Tutoring students in
Year 12
Year 11
Year 10
Year 9
Year 8
Year 7
Serena can be found among