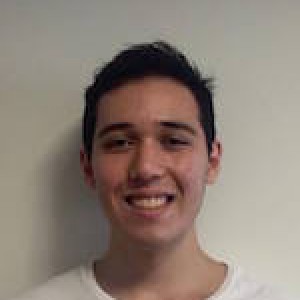 Verified mobile
Verified marks
Availability
Around Waverton
Thursday

3:00 PM - 6:30 PM
Friday

3:00 PM - 6:30 PM
Travel policy
More than happy to travel, but further than 30 minutes away depends on a few factors, so feel free to ask me if distance might be an issue!
About
| 99.7 ATAR | University of Sydney Combined Law |

I graduated from Sydney Grammar School in 2016 with an ATAR of 99.7. Currently, I'm studying a combined degree of Commerce and Law at The University of Sydney.

I offer tutoring in the following HSC subjects at all high school levels. Additionally, I have a large collection of my own notes available for you as follows:

- Extension 1 Mathematics (95) - Extensive hand written notes for all topics in both maths courses
- Extension 2 Mathematics (88)
- Economics (94) - Around 200 pages of highly detailed notes for all topics and China case study
- Advanced English (92) - Quotes, themes, context and critical notes for The Tempest, Citizen Kane, The Great Gatsby, Sonnets from the Portuguese and The Art of Travel + essay scaffolds + 15/15 marked creatives for guidance
- French Continuers (95)
- Latin Continuers (96) - Grammar notes covering all areas + fully parsed translations of Cicero and Virgil
- Latin Extension (98) - Same as above for Ovid and Catullus
Achievements
ATAR of 99.7
HSC All Rounder and Distinguished Achiever
Premier's Award for All-Round Excellence
2 time Australian Economics and Business Studies Competition Runner-up
Awarded The University Of Sydney Business School Scholarship for Excellence in Academic Achievement
University of New South Wales School of Economics Prize
Band 6 in: Extension Maths, Advanced English, French Continuers, Latin Continuers, Latin Extension and Economics
10th in the state for Latin Extension
Education
Year 12 completed in 2016.
Mark achieved: 99.70 (verified).
Currently studying Combined Commerce and Law at The University of Sydney.
---
Write a review
Character references
Write a reference
Services
One-to-one tuition
Group tuition
Home visits
Phone help
Online help (Skype)
Subjects
Economics
English
French
French Beginners
French Continuers
Latin
Latin Continuers
Latin Extension
Mathematics
Mathematics Extension 1
Mathematics Extension 2
Mathematics General