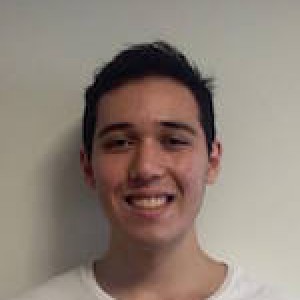 Verified mobile
Verified marks
Availability
Around Waverton
Thursday

3:00 PM - 6:30 PM
Friday

3:00 PM - 6:30 PM
Travel policy
More than happy to travel, but further than 30 minutes away depends on a few factors, so feel free to ask me if distance might be an issue!
About
| 99.7 ATAR | University of Sydney Combined Law |

I graduated from Sydney Grammar School in 2016 with an ATAR of 99.7. Currently, I'm studying a combined degree of Commerce and Law at The University of Sydney.

I offer tutoring in the following HSC subjects at all high school levels. Additionally, I have a large collection of my own notes available for you as follows:

- Extension 1 Mathematics (95) - Extensive hand written notes for all topics in both maths courses
- Extension 2 Mathematics (88)
- Economics (94) - Around 200 pages of highly detailed notes for all topics and China case study
- Advanced English (92) - Quotes, themes, context and critical notes for The Tempest, Citizen Kane, The Great Gatsby, Sonnets from the Portuguese and The Art of Travel + essay scaffolds + 15/15 marked creatives for guidance
- French Continuers (95)
- Latin Continuers (96) - Grammar notes covering all areas + fully parsed translations of Cicero and Virgil
- Latin Extension (98) - Same as above for Ovid and Catullus

N.B. I also offer online skype tutoring for a cheaper rate, providing greater convenience for lessons. In this case, it's still good to meet in person at least once, but going forward it allows for easier lessons.

During lessons I can help complete homework and assessment tasks, write and edit essays, edit and refine work, and complete creative writing.

I'm also available outside of lessons through phone or email to help answer any questions you may have. I can assist in improving study habits and exam technique (skills that will benefit you beyond the HSC).

I've had qualified first aid training and have a valid Working With Children Check.
Achievements
ATAR of 99.7
HSC All Rounder and Distinguished Achiever
Premier's Award for All-Round Excellence
2 time Australian Economics and Business Studies Competition Runner-up
Awarded The University Of Sydney Business School Scholarship for Excellence in Academic Achievement
University of New South Wales School of Economics Prize
Band 6 in: Extension Maths, Advanced English, French Continuers, Latin Continuers, Latin Extension and Economics
10th in the state for Latin Extension
Education
Year 12 completed in 2016.
Mark achieved: 99.70 (verified).
Currently studying Combined Commerce and Law at The University of Sydney.
---
Write a review
Character references
Write a reference
Services
One-to-one tuition
Group tuition
Home visits
Phone help
Online help (Skype)
Subjects
Economics
English
French
French Beginners
French Continuers
Latin
Latin Continuers
Latin Extension
Mathematics
Mathematics Extension 1
Mathematics Extension 2
Mathematics General