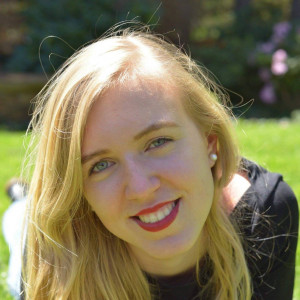 Verified mobile
Verified marks
Travel policy
Online is preferred
About
1st in the State for English (Advanced) 2016

With an ATAR of 99.85, two state ranks and a passion for learning, I would love to help you through your studies.

I came first in the state for English Advanced in 2016, as well as 7th in the state for Earth and Environmental Science. This is coupled with a 49/50 for Extension English, 96/100 for Legal Studies, 95/100 for Modern History and 47/50 for SOR 1. I am very excited to be studying Arts (English) / Law at Sydney Uni this year.

I am happy to offer tutoring flexibly. Most students chose to video chat, as I live an hour and a half out of the city. This would include sharing a Google Doc during the lesson, where we can share work and resources like we would in a regular, face to face lesson. Given the nature of English, many also opt for fortnightly sessions, rather than weekly. I am also happy to mark work outside of our lessons at no extra charge.

Please contact me for more information, and don't hesitate to ask any questions. My email is: ejtutoring505@gmail.com
Achievements
1st in English (Advanced) NSW
7th in Earth and Environmental Science NSW
All-Rounder 2016 (all Band 6s)
CSDA Public Speaking Grand Finalist
ATARNotes English Advanced Lecturer
Queen's Scout Award Recipient
Education
Year 12 completed in 2016.
Mark achieved: 99.85 (verified).
Currently studying Arts / Law at The University of Sydney.
---
Character references
Taking a look at her results, I really don't think there is much I need to say to convince you that receiving tutoring from Emily would be a once in a blue moon opportunity, but in case you still need convincing, I can assure you that there is no one that I would recommend more highly as an English tutor than Emily Tyrell. Not only is she one of the smartest, kindest and most hardworking individuals that I have ever had the privilege to meet, but as someone who works with ATAR Notes alongside Emily, I have seen first hand the considerable impact that her teaching has had on the students who attend, many coming up after her lecture to say that they are already feeling more confident with English. I believe that any student would be lucky to have Emily as an english tutor, and endorse her fully!

Susie Dodds
29th August 2017
Services
One-to-one tuition
Group tuition
Online help (Skype)
Subjects
Earth & Environmental Science
English
HSC English Extension 1
History
History Elective
Legal Studies
Modern History
Studies Of Religion
Tutoring students in
Year 12
Year 11
Year 10
Year 9
Year 8
Year 7
Emily Jane can be found among