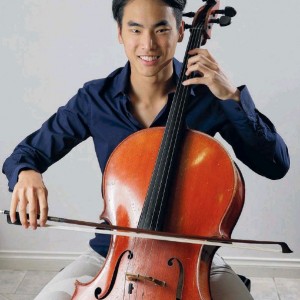 Verified mobile
Verified marks
Availability
Around Saint Ives Chase
Monday

7:00 PM - 9:00 PM
Friday

3:30 PM - 8:00 PM
Saturday

9:00 AM - 8:00 PM
Travel policy
Happy to travel around the Kur-ring-gai area
About
Sean | 99.15 ATAR | 1st in the State for both Music 2 and Music Extension. I have a passion for teaching the younger generations the skills I have learnt in the hope that I may be a positive influence not just in academics but as a personal mentor. As a Music Scholar attending Sydney Church of England Grammar School (Shore), I was constantly balancing my busy co-curricular calendar with my academics. I was also a member of the 1st XI Football team that won 2 GPS Premierships in a row. I am looking forward to helping out younger students with tips on maximising study and bring enjoyment to their studies.
Achievements
LMusA Diploma
1st in State Music 2
1st in State Music Extension
2nd at Shore Mathematics
Selection for Encore 2017
School Prefect
Music Captain
Education
Year 12 completed in 2016.
Mark achieved: 99.15 (verified).
Currently studying Bachelor of Commerce/Bachelor of Science at The University of Sydney.
Interests
Athletics
Football
Music (Cello)
Golf
---
Write a review
Character references
Write a reference
Services
One-to-one tuition
Home visits
Teaching studio
Subjects
Chemistry
Mathematics
Music
Music 2
Music Extension
Music Life Skills
Tutoring students in
Year 12
Year 11
Year 10
Year 9
Year 8
Year 7