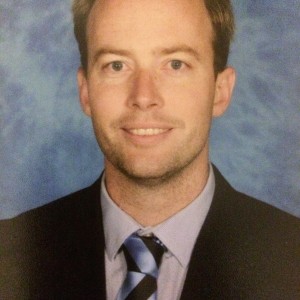 Availability
Around Albany
Monday

5:00 PM - 8:00 PM
Tuesday

5:00 PM - 8:00 PM
Wednesday

5:00 PM - 8:00 PM
Thursday

5:00 PM - 8:00 PM
Friday

5:00 PM - 7:00 PM
Saturday

10:00 AM - 12:00 PM
Around Denmark
Monday

5:00 PM - 8:00 PM
Tuesday

5:00 PM - 8:00 PM
Wednesday

5:00 PM - 8:00 PM
Thursday

5:00 PM - 8:00 PM
Friday

5:00 PM - 8:00 PM
Travel policy
I tutor in the Albany and surrounding suburbs.
About
Help your student achieve their highest grade possible in Science and HASS with an experienced Teacher!

High School Teacher that teaches Science and Social Sciences from year 7 to 12, Maths from year 7 to 10.

Tutoring is all about motivating the student to achieve and sharing knowledge. My tutoring sessions put the student centre stage. My teaching techniques are based on scientific evidence and student psychology to achieve real results.

I have access to prior ATAR test exams, assessments and questions. I have a demonstrated history of improving student's understanding of the curriculum and gaining improved test results. I'm unable to tutor students at the school I work at.

Prior to becoming a teacher, I worked as an Environmental Scientist on urban sustainability issues across Australia.

$50 an hour, $80 for 2 consecutive hours .

If you are looking for a teacher that can inspire your budding scientist or engineer to a potential career in the sciences or social sciences then please contact me today at craigheal@yahoo.com or 0400 119 614.
Achievements
High School Science and HASS Teacher
Current Teachers Registration.
Two years experience tutoring years 7 to 12.
Clear Working with Children Check.
Advanced Senior First Aid Certificate including resusication, 2015.
Clear National Police Clearance.
Previously an Environmental Scientist and owner of a boutique Sustainability Consultancy.
Education
* Qualified and experienced High School Science and HASS Teacher.

* Graduate Diploma (Secondary Education) Specialising in Science and HASS.

* Bachelor of Science (Environmental Science and Sustainable Development)

* Diploma of Management

* Certificate IV of Project Management

* Environmental Auditor certified to ISO:14001 standard

* Sacred Heart College High School Certificate
Interests
Scuba diving, hiking and kayaking
Albany Surf Life Saving Member
---
Reviews
Excellent tutor . we are very pleased with craige as a tutor he has helped my son gain confidence in math & science.craige was very patient and extremely positive,giving my son the encouragement he needed.my son is now really working towards wanting to improve on a subjects he previously given up on.
We have seen is my son growth in confidence and belief in his own ability.
- By Rina on 31st January 2018
We engaged Craig as our daughter's Year 10 Science tutor in term 2 2017 until end of term 4 2017. Sitting on a D, Craig mentored and tutored our daughter through to an outstanding A. With Craig's dedication, sound knowledge, his professional and personable style coupled with hard work by our daughter, an outstanding result was achieved. I highly recommend Craig.
- By Paula M on 29th January 2018
Craig tutored me for Biology for year 12 in 2017. I found him helpful, interesting and motivating. I'm sure my strong final ATAR result is a result of his help over the year.
- By on 18th January 2018
Craig has been a professional teacher for a number of years now at the School I teach at. I have found him to be very professional in his teaching practice. He has achieved great results in his classes. I have no hesitation in recommending Craig as a tutor in either Science or Social Studies.
- By Cheryl Viney on 18th January 2018
Write a review
Character references
Write a reference
Services
One-to-one tuition
Group tuition
Home visits
Teaching studio
Phone help
Subjects
Biology
Chemistry
Civics and Citizenship
Earth and Environmental Science
Economics and Business
Essential Mathematics
Geography
History
Mathematics
Modern History
Physics
Science
Tutoring students in
Year 12
Year 11
Year 10
Year 9
Year 8
Year 7
Craige can be found among