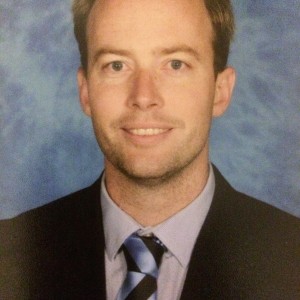 Availability
Around Karrinyup
Monday

5:00 PM - 8:00 PM
Tuesday

5:00 PM - 8:00 PM
Wednesday

5:00 PM - 8:00 PM
Thursday

5:00 PM - 8:00 PM
Travel policy
I work at a private School in Butler and reside in Scarborough. I can travel within these two locations.
About
Final exams for Year 12 and 11 are just around the corner! Help your student achieve their highest grade possible in Science and HASS with an experienced Teacher!

Intensive exam preparation and study help provided.

High School Teacher that teaches Science and Social Sciences from year 7 to 12 and Maths from year 7 to 9.

Tutoring is all about motivating the student to achieve and sharing knowledge. My tutoring sessions put the student centre stage. My teaching techniques are based on scientific evidence and student psychology to achieve real results.

I have access to prior ATAR test exams, assessments and questions. I have a demonstrated history of improving student's understanding of the curriculum and gaining improved test results.

Prior to becoming a teacher, I worked as an Environmental Scientist on urban sustainability issues across Australia.

$80 an hour, $130 for 2 consecutive hours .

If you are looking for a teacher that can inspire your budding scientist or engineer to a potential career in the sciences or social sciences then please contact me today at craigheal@yahoo.com or 0400 119 614.
Achievements
High School Science and HASS Teacher
Current Teachers Registration.
Two years experience tutoring years 7 to 12.
Clear Working with Children Check.
Advanced Senior First Aid Certificate including resusication, 2015.
Clear National Police Clearance.
Previously an Environmental Scientist and owner of a boutique Sustainability Consultancy.
Education
* Qualified and experienced High School Science and HASS Teacher.

* Graduate Diploma (Secondary Education) Specialising in Science and HASS.

* Bachelor of Science (Environmental Science and Sustainable Development)

* Diploma of Management

* Certificate IV of Project Management

* Environmental Auditor certified to ISO:14001 standard

* Sacred Heart College High School Certificate
Interests
Scuba diving, hiking and kayaking
Committee member of the UWA Outdoor Club
---
Character references
Services
One-to-one tuition
Group tuition
Home visits
Teaching studio
Subjects
Ancient History
Biology
Chemistry
Civics and Citizenship
Earth and Environmental Science
Economics and Business
Essential Mathematics
Geography
History
Mathematics
Modern History
Physics
Science
Tutoring students in
Year 12
Year 11
Year 10
Year 9
Year 8
Year 7
Craige can be found among