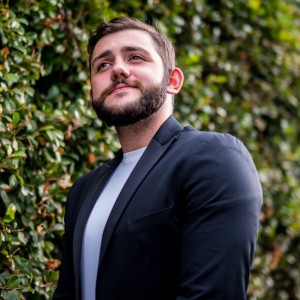 Verified mobile
Verified marks
Location
Bill Slavko tutors around Rockdale
Bill Slavko also tutors around Caringbah
Travel policy
Will travel to Sutherland, Caringbah, Hurstville or Kogarah Library for 2-hour lessons at no extra fee. Home visits which require more than 15 minutes travel time incur travel fee's
About
Bill is a recent graduate from Caringbah High Selective High School with an exemplary and recently applied understanding of the HSC syllabus. He undertook four units of English and performed with pre-eminence, finishing 1st in the internal school ranks for English Advanced (98/100), Extension 1 (50/50) and Extension 2 (49/50). He is deeply accustomed to the nuance and finesse required for HSC English, maintaining a humorous and engaging demeanor whilst simultaneously interacting passionately with the philosophical and intellectual material of HSC English. Bill is well versed in the education of youth, having tutored various students over the course of his senior years, he is attentive to the needs of individuals and employs heuristic methods to most effectively engage the student and ensure their self-development.

- English Extension 2 Mentor Reference

Formalities aside, i'm a very philosophically and analytically rigorous individual committed to bringing out the best in my students. If all I achieve, is a fond appreciation of English, literature and a general increase in comprehensive skill, I believe I have done my job. Moreover, I almost invariably raise the marks of all my students and bring them confidence in their understanding of English and critical thinking!

Lesson Proviso
I believe in order for my students to fully engage with and retain the knowledge learnt they MUST have a lesson of roughly 90 minutes.
Achievements
1st English Advanced
1st English Extension 1
1st English Extension 2
95 HSC English Advanced
94 HSC English Extension 1
96 HSC English Extension 2
Education
Year 12 completed in 2016.
Mark achieved: 97.55 (verified).
Currently studying Bachelor of Communications Media and Sound Production Combined with International Studies at University of Technology Sydney.
Interests
Drama
Reading
Marathons
Weight Lifting
Photography
Philosophy
---
Write a review
Character references
Write a reference
Services
One-to-one tuition
Group tuition
Home visits
Phone help
Online help (Skype)
Subjects
English
HSC English Extension 1
HSC English Extension 2
Tutoring students in
Year 12
Year 11
Year 10
Year 9
Year 8
Year 7
Bill Slavko can be found among