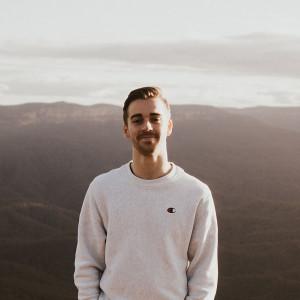 Verified mobile
Verified marks
Reviews
Availability
Around Saint Ives Chase
Sunday

9:00 AM - 2:00 PM
Monday

5:00 PM - 8:30 PM
Tuesday

4:00 PM - 8:30 PM
Wednesday

5:00 PM - 7:00 PM
Friday

5:00 PM - 8:30 PM
Saturday

9:00 AM - 2:00 PM
Travel policy
Tuition can take place at student's home or at a local library
About
Hi! I attended Barker College in 2016 and achieved an ATAR of 99.90! On top of my ATAR, I placed 1st in Physics at Barker College and 2nd in Mathematics Extension 2.

I achieved these results through efficient study routines that enabled me to master a wide range of skills. Through tuition, i wish to pass on my acquired knowledge to assist in the success of future students.

My HSC results include:
- Maths Ext 1 – 99 (mark of 100 in external exam)
- Economics – 96
- Maths Ext 2 – 95
- Physics – 95
- Modern – 95
- English – 94

I am extremely excited to be able to interact with HSC students and future HSC students this year!
Achievements
University WAM of 95.00
Recipient of UNSW Scientia Scholarship
ATAR of 99.90
1st in Physics
2nd in Mathematics Extension 2
1st Soccer at Barker College (2015 and 2016)
1st Volleyball at Barker College (2016)
Education
Year 12 completed in 2016.
Mark achieved: 99.90 (verified).
Currently studying Bachelor of Commerce / Bachelor of Science (Advanced Maths) (Hons) at The University of New South Wales.
Interests
Soccer
Volleyball
Music (guitar)
---
Reviews
Matt is a friendly and reliable tutor who has helped my son to vastly improve his mathematics marks.
- By Emilie on 2nd September 2017
Matt is an amazing tutor who has provided me with continuous motivation and resources to help me through my HSC this year. I would definitely recommend him!
- By Julian on 19th August 2017
Write a review
Character references
Write a reference
Services
One-to-one tuition
Group tuition
Home visits
Online help (Skype)
Subjects
Economics
English
Mathematics
Mathematics Extension 1
Mathematics Extension 2
Modern History
Physics
Science
Tutoring students in
Year 12
Year 11
Year 10
Year 9
Year 8
Year 7