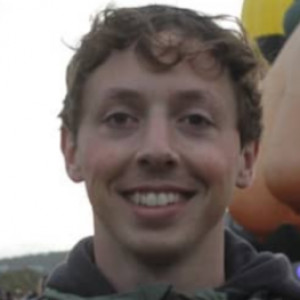 Availability
Around Reid
Monday

3:00 PM - 4:30 PM
Tuesday

5:00 PM - 8:00 PM
Wednesday

2:00 PM - 5:00 PM
Wednesday

7:00 PM - 8:00 PM
Thursday

3:00 PM - 8:00 PM
Friday

3:00 PM - 8:00 PM
Travel policy
Happy to meet in a public or school library, or house visits.
About
I am a second year student at the ANU doing a maths major in my Bachelor of Science. While at school I completed a double major in Specialist Mathematics and a major in Physics, achieving great results in both.

I have tutored 10 people in years 10-11 since starting last year, achieving great results with each and I am currently tutoring 7 people. Additionally, my entire family... including my eight siblings... are all truly interested in maths. Essentially making math a fundamental part of my life and providing me with many teaching opportunities within the family prior to tutoring.
Education
Year 12 completed in 2016.
Mark achieved: 95.85.
Currently studying Bachelor of Science at The Australian National University.
---
Write a review
Character references
Write a reference
Services
One-to-one tuition
Group tuition
Home visits
Online help (Skype)
Subjects
Essential Mathematics
General Mathematics
Mathematical Methods
Mathematics
Physics
Science
Specialist Mathematics
Tutoring students in
Year 12
Year 11
Year 10
Year 9
Year 8
Year 7