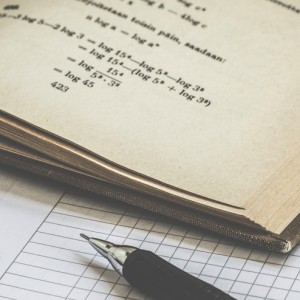 Location
Kevin tutors around Parramatta
Kevin also tutors around Strathfield
About
Are you putting a lot of time into studying maths but aren't getting the results that you should be getting? Or you find that your time slips away without you even realising it? Studying well is a skill. It's a skill that should be taught in schools, but is not.

Personalised Lessons:
I specialise in tutoring Highschool maths, including: year 8, 9, 10, 11, 2u, 3u and 4u. As large classes are ineffective for learning due to their non-interactive nature, I only conduct One on One tutoring so that you get the most attention with interactive learning. I will build concepts from the ground up and teach you all the fundamental and advanced content so that you can understand HSC Maths inside out. I believe academic success is a skill that can be learned. As such I am interested in decoding the habits which characterise the top students so I can impart this knowledge to other students to help them achieve their goals. You will be taught various ways that can make your study more effective.

You will learn:
-How to fight procrastination
-How to encode information so you can retain the knowledge for longer
-Why you need objective gauges of your knowledge
-The advantage of distributed practice over the conventional massed practice technique

Where:
-Lessons will be held at your residence or at a library.
-Parramatta, Strathfield or nearby suburbs

How long are each classes?
-Two hours ($40/hr)

Note:
Currently, I'm only accepting year 8,9 and 10 students because my time slots are full for year 11 and 12s.

Contact me:
Email me at kev6991@outlook.com with your school and your subjects and I'll get back to you as soon as possible.
Education
Year 12 completed in 2014.
Mark achieved: 98.75.
Currently studying Advanced Maths at The University of New South Wales.
---
Write a review
Character references
Write a reference
Services
One-to-one tuition
Home visits
Subjects
Mathematics
Mathematics Extension 1
Mathematics Extension 2
Tutoring students in
Year 12
Year 11
Year 10
Year 9
Year 8