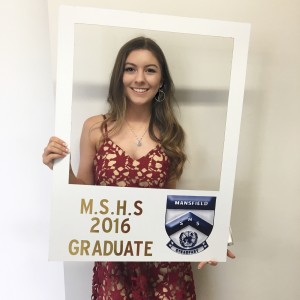 Availability
Around Wishart
Sunday

10:00 AM - 5:00 PM
Monday

3:30 PM - 7:00 PM
Tuesday

3:30 PM - 7:00 PM
Wednesday

3:30 PM - 7:00 PM
Thursday

3:30 PM - 7:00 PM
Friday

3:30 PM - 7:00 PM
Saturday

3:00 PM - 5:00 PM
Travel policy
I do home visits at no extra charge.
About
Hi there! I am a young girl driven by motivation and dedication which shows in the academic results I received in high school. I have always striven to succeed and improve myself and learn new things and I would like to use these attributes to motivate, encourage and help younger students who are in need of a little support.
My finishing grades for yr 12 were as follows
Advanced French - VH 10
Chemistry - VH6
Economics - VH1
English - VH6
Math B - VH 6
Math C - H9

From commencing tutoring at the beginning of 2017, I have seen each and every one of my students improve their grades. Some of these improvements include:
Grade 10 Maths Student --> B average moved to A+
Grade 9 English student -> average of C moved to a B+
Grade 12 Chemistry and English student - moved from a C to B in both areas
Grade 12 English student - C to B

Please feel free to contact me to discuss the possibility of tutoring this year.
Achievements
Academic Excellence Award Yr 10
Academic Excellence Award Yr 11
Academic Excellence Award Yr 12
Subject Award for French Yr 12
QUT Young Scholars Nominee
French Immersion Certificate of Graduation
Grade Award for Maths Yr 7
Maths Team Challenge Yr 9 Silver Award
Education
Year 12 completed in 2016.
Mark achieved: 1.00.
Currently studying Bachelor of Mathematics/Commerce at The University of Queensland.
Interests
Exercise/Gym
Cooking
Reading
Watching movies
Going to the beach
Hiking
---
Write a review
Character references
Write a reference
Services
One-to-one tuition
Home visits
Phone help
Online help (Skype)
Subjects
English
English ESL
English Enrichment
English Essentials
English Mainstream
French
Geography
History
Mathematics
Mathematics A
Mathematics B
Mathematics C
Mathematics Enrichment
Mathematics Essentials
Mathematics Mainstream
Science
Tutoring students in
Year 12
Year 11
Year 10
Year 9
Year 8
Year 7