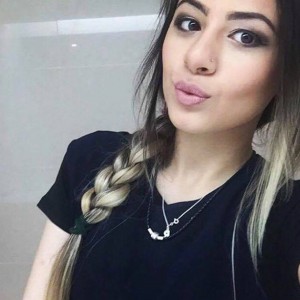 Availability
Around Epping
Sunday

11:00 AM - 4:15 PM
Monday

11:00 AM - 3:00 PM
Tuesday

1:15 PM - 6:15 PM
Wednesday

9:30 AM - 1:00 PM
Thursday

1:30 PM - 5:00 PM
Friday

1:00 PM - 4:45 PM
Saturday

12:00 PM - 5:00 PM
Travel policy
I am willing to travel however, if destination is longer than 10 minutes away there will be a travel fee of $5-$10 depending on location
About
Hi, I am currently studying biomedical science in my second year because I would like to pursue a career in medicine and hopefully become a paediatrician. I am very friendly and social, and I have been tutoring for 1 year now and can say that it has been such a success . Some of my hobbies include playing soccer and singing.
Achievements
Soccer captian outdoor team
Soccer captain indoor team
Music captain
Highest academic achiever during year 12 for semester 1 (females)
SRC rep
Band captain
Tennis coach
Education
Year 12 completed in 2014.
Mark achieved: 89.90.
Currently studying Bachelor of Biomedical Science at RMIT.
Interests
Soccer
Tennis
Singing
Guitar
Travelling
Movies
---
Reviews
Rand has taught me so many strategies for studying and helped me to understand my subject by breaking it down into simplistic terms, she is extreamly hard working and dedicated and always goes the extra mile to help me, I highly recommend her.
- By Anneliese on 1st September 2017
Very good tutor.
Helped my year 7 daughter achieve her best throughout her first high school year!
My daughter was very excited to learn and study with Rand's help. Very Recommend.
- By Amanda on 1st September 2017
Write a review
Character references
Write a reference
Services
One-to-one tuition
Home visits
Subjects
Biology Unit 1
Biology Unit 2
Biology Unit 3
Biology Unit 4
English
Mathematics
Mathematics: Further Mathematics Unit 1
Mathematics: Further Mathematics Unit 2
Mathematics: General Mathematics Unit 1
Mathematics: General Mathematics Unit 2
Physical Education Unit 1
Physical Education Unit 2
Physical Education Unit 3
Physical Education Unit 4
Psychology Unit 1
Psychology Unit 2
Psychology Unit 3
Psychology Unit 4
Science
Tutoring students in
Year 12
Year 11
Year 10
Year 9
Year 8
Year 7
Rand can be found among