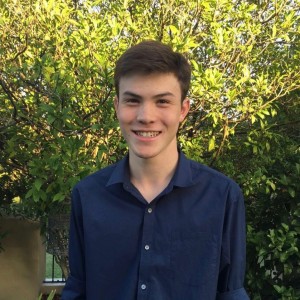 Travel policy
Able to travel 20mins from Strathfield and locally around UNSW in Kensington.
About
I am a 19 year old university student currently studying Psychology at UNSW and a graduate of Trinity Grammar School. I completed the IB in 2015 with a score of 42/ 45 (99.45 ATAR equivalent).

From personal experience, I am aware of the challenges yet opportunities for improvement associated with high school. I am keen to provide both personalised and targeted support for all students in the following subjects:
-Years 7-10: Maths, English and Science
-Years 11-12: IB Maths (Studies and SL) and English (SL and HL)


Achievements
TGS Prefect
AAIBS Distinction Certificate
Education
Year 12 completed in 2015.
Mark achieved: 99.45.
Currently studying Bachelor of Psychology (Honours) at The University of New South Wales.
Interests
Tennis
Travelling
Debating Coaching at Trinity Prep School
---
Character references
Services
One-to-one tuition
Home visits
Subjects
English
Mathematical Studies SL
Mathematics
Mathematics SL
Science
Tutoring students in
Year 10
Year 9
Year 8
Year 7
International Baccalaureate
Samuel can be found among