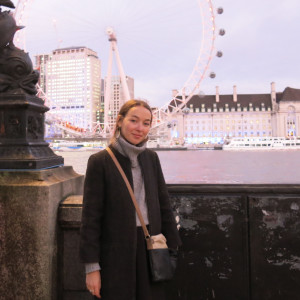 Availability
Around Sorrento
Monday

7:00 PM - 9:00 PM
Tuesday

4:45 PM - 9:00 PM
Travel policy
My lessons are at home, which is in Sorrento and walking distance from two bus stops and West Coast Highway. I also live about a two minute walk from Sacred Heart, which would be convenient if you are a student there who wants lessons straight after school.
About
Hi there! My name is Meesha - I'm currently completing my Honours in English and Cultural Studies at UWA, and have been tutoring independently since 2016. For WACE, I achieved a 98.0 ATAR, with Literature results among the top ten in the state. I have always had a love of learning, and in recent years I have found even more passion in teaching. I find tutoring very rewarding, particularly when I see students improving, succeeding, and feeling happy that things are finally coming together for them! I find it wonderful to have students who return year after year, eager to advance their learning with me. I guide students in a number of subjects: Literature, English, Biology and Psychology - up to WACE level - and lower-school Chemistry. I am always willing to go the extra mile to give students the best possible opportunity to do well.

I love Literature, and it brings me great joy to teach it. For WACE, as well as receiving the highest mark in my school and one of the highest in the state, I was asked to have my final exam featured in the Literature "Good Answers" booklet. I have now followed on to focus on Literature within my English and Cultural Studies major. For WACE, I studied Harwood, Yeats, Eliot and Heaney, as well as Frankenstein, Remembering Babylon, No Sugar, Hamlet, The Crucible and Jasper Jones - but I'm always happy to read new things! I'm also looking at a lot of Literature concepts at Uni, which I think will bring some interesting new perspectives to your texts!

Finishing my Bachelor degree in 2018 majoring in Psychological Science, as well as having studied Psychology for WACE in High School, has given me a lot of experience with the subject. I really enjoy tutoring in this area - whether you're putting together an essay or lab report, or trying to learn the many theories, concepts and definitions. I also have a binder full of WACE notes that can help you with grappling all of that content.

Biology is also a course I continued to study at Uni, and have been studying since High School. I've got stacks of great notes for this subject and I can definitely guide you through my methods for understanding concepts, answering exam questions and learning facts and definitions (there are lots of those!).

During lessons, we will cover whatever it is you need: homework help, test and exam preparation, understanding key concepts, building up skills, and exam technique. I will share with you the study tips that really helped me in High School, as well as my binders of organised and informative notes – you will never be short on resources. Throughout the week, I am also always willing to put in extra time to read practice essays, or answer last minute questions outside of lessons.

I have a genuine desire for students to succeed and I would love to help you reach your goals. Lessons are at my home in Sorrento, which is close to bus stops and West Coast Highway. I am available throughout the week and weekend for lessons, and I currently hold a valid Working With Children's Check. My lessons are $35 an hour, which includes support throughout the week over phone and email. If you have any questions, or just want to get to know me better, please feel free to contact me!
I really look forward to guiding you through these challenging yet rewarding years of school.
Achievements
98.0 ATAR
Amongst top 10 students in WA for WACE Literature results
Top of Literature at JCCA
Second from top of Psychology at JCCA
Published poet - Primo Lux 2015
Amongst top 5 students in Biology at JCCA
Award for receiving more than five Letters of Commendation at JCCA
Asked to have WACE Literature essay/s published in 2016 "Good Answers"
Education
Year 12 completed in 2015.
Mark achieved: 98.00.
Currently studying Psychological Science + English and Cultural Studies at The University of Western Australia.
Interests
Performing in musicals
Visual arts
Creative writing
---
Write a review
Character references
Write a reference
Services
One-to-one tuition
Group tuition
Phone help
Online help (Skype)
Subjects
Biology
English
English as an Additional Language or Dialect
Essential English
Literature
Science
Tutoring students in
Year 12
Year 11
Year 10
Year 9
Year 8
Year 7
Meesha can be found among