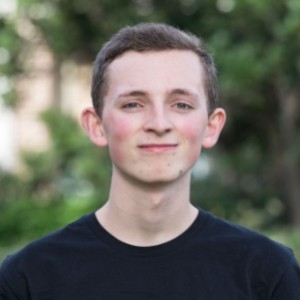 Verified mobile
Verified marks
Reviews
Availability
Around Ainslie
Sunday

7:00 AM - 8:00 PM
Monday

7:00 AM - 8:00 PM
Tuesday

7:00 AM - 8:00 PM
Wednesday

7:00 AM - 8:00 PM
Thursday

7:00 AM - 8:00 PM
Friday

7:00 AM - 8:00 PM
Saturday

7:00 AM - 8:00 PM
Travel policy
I can travel to most suburbs in the inner North or South of Canberra. There are no additional costs for travel.
About
FULLY BOOKED FOR REGULAR TUTORING IN TERM 1 2019. ONE-OFF SESSIONS AVAILABLE ON REQUEST.

I completed Year 12 in the ACT in 2015 and then completed a Bachelor of Advanced science in Physics and Mathematics at The University of Sydney. I achieved a 99.30 ATAR from my Year 12.

I am an experienced tutor and have been tutoring students up to Year 12 level in Maths and Physics for four years. I am fluent in French and can teach any of the subjects in either French or English.

Your final years of school are a challenging time, but in my experience they can also be very rewarding. Being on top of the content and having a clear understanding of the topics in your course is not only a very satisfying feeling, but it will also reduce your stress and of course provide very respectable marks in your final exams!

Richard Feynman, one of the great physicists of our time, I think puts it best: "I don't know what's the matter with people: they don't learn by understanding, they learn by some other way — by rote or something. Their knowledge is so fragile!". Things that you memorise will be forgotten in a month's time, but the deep understanding of a concept will stay with you forever.

If you are looking for a tutor to help you understand concepts and work through problems in any of these areas, don't hesitate to contact me!
Achievements
Recreational Pilot's License (RPL)
Private Pilot's Licence (PPL)
Education
Year 12 completed in 2015.
Mark achieved: 99.30 (verified).
Currently studying Bachelor of Science (Advanced).
---
Reviews
Tom helped me through my HSC maths this year; I've never liked maths, but I surprised myself and did really well in the exam. I couldn't have done it without his help. He would always try and find a new approach if I didn't understand something he had explained. And he's really enthusiastic which is fantastic!!
- By Ben Thornber on 12th November 2017
Tom was very helpful, calm (and patient!). He explained things clearly but simply, and finally made some things 'click' for me that I hadn't realised beforehand! I would definitely recommend him as a maths tutor.
- By Rebecca Marsh on 3rd May 2017
Write a review
Character references
Write a reference
Services
One-to-one tuition
Group tuition
Home visits
Subjects
Essential Mathematics
General Mathematics
Mathematical Methods
Mathematical Studies SL
Mathematics
Mathematics HL
Mathematics SL
Physics
Science
Specialist Mathematics
Tutoring students in
Year 12
Year 11
Year 10
Year 9
Year 8
Year 7
International Baccalaureate