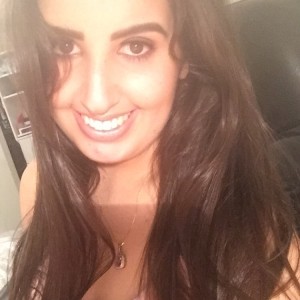 Availability
Around The Ponds
Sunday

9:00 AM - 11:00 AM
Saturday

8:00 AM - 2:00 PM
Around Castle Hill
Sunday

9:00 AM - 11:00 AM
Saturday

9:00 AM - 2:00 PM
Travel policy
I prefer to tutor from my office but I can also be flexible.
About
Gina is a lawyer who has a passion for making learning fun and enjoyable. She is available for regular or sporadic tutoring and consulting on assessment tasks. Gina will strive to accomodate your availability where possible.

The $60 hourly rate is for one-on-one tutoring. I am happy to do a two hour one-on-one tutoring session for $80. For a group of two students I charge $40 per student, per hour. For a group of three (or more) students I charge $30 per student, per hour. For students who wish to undertake continuous weekly or fortnightly tutoring, the above rates are reasonably negotiable :)
Education
Year 12 completed in 2012.
Mark achieved: 94.80.
Currently studying Commerce Law at Macquarie University.
---
Write a review
Character references
Write a reference
Services
One-to-one tuition
Group tuition
Teaching studio
Online help (Skype)