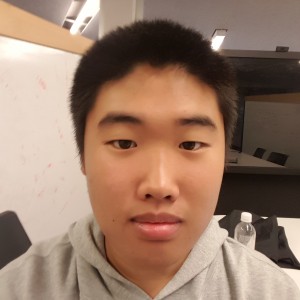 Availability
Around Belmore
Saturday

2:30 PM - 6:30 PM
Travel policy
Please contact me for further details.
About
About Myself

I have graduated from the selective high school, Fort Street High School with an ATAR of 97.5. I have achieved band 6 results in Mathematics Extension 1 and Mathematics Extension 2 as well as in Chemistry. My results for Advanced English and Physics were also upper band 5.

Tutorials
To ensure tutoring quality, I teach theory and provide notes for my students. Additionally, the worksheets that I distribute each week integrate past paper questions to prepare students for optimal performance in their exams.

A recent addition on top of my one-one style of tutorials is a group tutorial for preliminary and HSC chemistry. The first class is free. Message me and enroll now if you are interested to try it out.

Rates of payment
y11 1-1: $40
y12 1-1: $50
group tutorial: from $30
Education
Year 12 completed in 2015.
Mark achieved: 97.50.
Currently studying Bachelor of Medical Science / Bachelor of Biomedical Engineering at The University of Sydney.
---
Write a review
Character references
Write a reference
Services
One-to-one tuition
Group tuition
Phone help
Online help (Skype)
Subjects
Biology
Chemistry
Chinese
Chinese Beginners
Commerce
Mathematics Extension 1
Mathematics Extension 2
Physics
Science
Visual Arts
Wilson can be found among