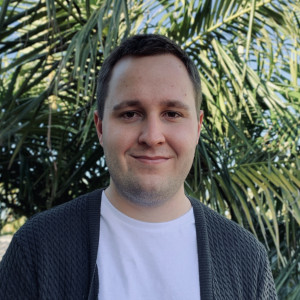 Location
Jason tutors around Broadbeach Waters
Jason also tutors around Robina
Travel policy
If sessions require significant travel they may incur an appropriate extra cost.
About
Hey, my name is Jason. I'm studying a bachelor of psychology with honours at Griffith University. I graduated from St John's College, Woodlawn in 2015 with an ATAR of 86.75 and As in all of my subjects. I studied Advanced and Extension I English, General Mathematics, Physics, PDHPE and Studies of Religion II. I topped three subjects and received a high achievement award for my results from the college in early 2016. I thoroughly enjoyed the academic challenges of year 12 and I was always eager to help others perform to the best of their ability. This passion for learning and my desire to help others has led me to tutoring in my free time. Please don't hesitate to contact me if you'd like further information.

View my LinkedIn profile here: https://www.linkedin.com/in/jasonracz/
Achievements
Awarded the Rueben F. Scarf Award for Commitment in 2015
Received Academic Excellence for High Achievement in the 2015 Higher School Certificate
Awarded Most Outstanding Student in Extension I English in 2015
Awarded Most Outstanding Student in Advanced English, General Mathematics, Photographic and Geography
Advanced First Aid Certificate
Pool Lifeguard Licence
Working with Children Check
Education
Year 12 completed in 2015.
Mark achieved: 86.75 (verified).
Currently studying Bachelor of Psychology with Honours at Griffith University.
Interests
Surf Lifesaving
Watching Films
Photography
Reading Books
Swimming and Jogging
---
Write a review
Character references
Write a reference
Services
One-to-one tuition
Group tuition
Home visits
Subjects
English
English Enrichment
English Essentials
English Mainstream
Geography
History
Mathematics
Mathematics A
Mathematics Enrichment
Mathematics Essentials
Mathematics Mainstream
Science
Tutoring students in
Year 12
Year 11
Year 10
Year 9
Year 8
Year 7
Jason can be found among