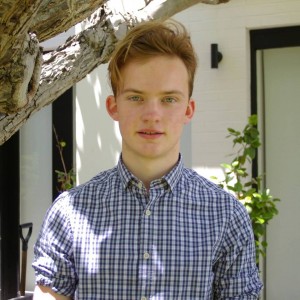 Travel policy
I am more than happy to travel to most places.
About
Hi my name is Stefan Smerdon and have just completed my first year of a Law/Arts double degree at the University of Adelaide but eventually want to study a postgraduate degree in teaching.

In 2015, I completed my SACE and received a 99.65 ATAR. This included merits in Religion Studies and English Communications, A+s in Legal Studies and Integrated Learning and As in Drama and the Research Project.

In my first year at university, I tutored several students across an extensive range of subjects including Drama, ESL, the Research Project, English Communications, History and Religion Studies. I really enjoyed this experience and am really keen to help out in any of these subject areas as well as in many more!

I also know that it can be really difficult to squeeze tutoring into the at time hectic schedule of Year 12 so I also offer a service where if you just want to email me a draft of your work I am happy to look through it and make comments on it via Microsoft Word.

Wishing you all the best of luck with your studies and if you need any assistance I am more than happy to help :)
Achievements
House Captain at Saint Ignatius in 2015
vice-Captain of Saint Ignatius in 2015
Recipient of Year Twelve Legal Studies, English Communications and Drama Prizes at Saint Ignatius
Recipient of the University of Adelaide's Principals' Scholarship
Recipient of the University of Adelaide's Hartley Prize
Education
Year 12 completed in 2015.
Mark achieved: 99.65 (verified).
Currently studying Bachelor of Law/ Arts Double Degree at The Australian National University.
Interests
Aussie Rules Football
Film
Music
---
Write a review
Character references
Write a reference
Services
One-to-one tuition
Group tuition
Home visits
Subjects
Ancient History
Civics and Citizenship
Drama
Economics and Business
English
English as an Additional Language or Dialect
Essential English
Geography
Health and Physical Education
History
Literature
Modern History
Tutoring students in
Year 12
Year 11
Year 10
Year 9
Year 8
Year 7
Stefan can be found among