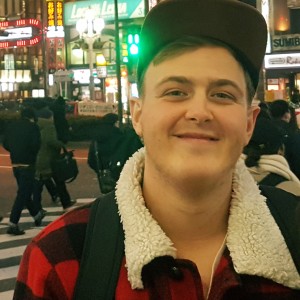 Verified mobile
Verified marks
Reviews
Availability
Around Spring Hill
Sunday

7:00 AM - 10:00 PM
Monday

7:00 AM - 10:00 PM
Tuesday

7:00 AM - 10:00 PM
Wednesday

7:00 AM - 10:00 PM
Thursday

7:00 AM - 10:00 PM
Friday

7:00 AM - 10:00 PM
Saturday

7:00 AM - 10:00 PM
Travel policy
Weekends will be an extra $10/hour. An additional $10 for fuel for places over 15km away from New Farm
About
Anywhere, Anytime & Highly Experienced!

ABOUT ME
Hello! My name is Zach, I'm a Churchie old-boy currently in my second year of a Bachelor of Maths & Commerce at UQ, maintaining a 6.5 GPA. Throughout my 2 years of tutoring, I have found it to be an incredibly rewarding experience and, as such, I'm willing to take on any students, knowing that I will be helping them to achieve their best. Distance is no boundary for me, no matter where you live I will be happy to drive :)

MY ACADEMICS
I graduated from Churchie in 2015 achieving an OP4 (ATAR of 95.05). I received high VHAs in Maths B, Chemistry and English and HAs in Maths C, Modern History and Biology. I was ranked at the top of my Maths B class and was in the Top 10 in the grade for Chemistry. With those achievements still fresh in my mind, I understand the challenges students face to reach the top. I know that with my help, I can work with them to achieve their best work possible.

MY EXPERIENCE
I have tutored more than 12 students over the past two years and I thoroughly enjoyed my time with each and every one. I've tutored all grades from 7 to 12 and every single one was an enjoyable experience as whilst it was fun, I got to see them all progress to get better grades which is just as rewarding for me as it is for me.

MY GOAL
I had a terrific time at school just because of how much I enjoyed learning (obviously Maths more than anything). However, as I have seen in many cases, even with my little brother, not many kids share the same passion for school that I did. My goal is to be able to set my students up to love doing work, even just a bit more than they do now, because I know, and I have seen, that it makes a world of difference.

I look forward to hearing from you!

Achievements
Captain of Service for Nansen House at Churchie
Vice Captain of Opens Waterpolo at Churchie
Education
Year 12 completed in 2015.
Mark achieved: 95.05 (verified).
Currently studying Maths/Commerce at The University of Queensland.
---
Reviews
Zach is a wonderful tutor. When my son commenced high school he was not achieving the maths results expected. Although he had always been good at maths, he was struggling with the problem solving component of the exam. Zach worked on his areas of weakness and, over the last 6 months, he has gone from a "C" to an "A" and his confidence as a learner has really improved. Zach's tutoring made all the difference. I would highly recommend him for any student at any level. Zach really gets results!
- By Jane Graw on 19th April 2017
Write a review
Character references
Write a reference
Services
One-to-one tuition
Group tuition
Home visits
Phone help
Online help (Skype)
Subjects
Biology
Chemistry
English
English ESL
English Enrichment
English Essentials
English Mainstream
Geography
History
Mathematics
Mathematics A
Mathematics B
Mathematics C
Mathematics Enrichment
Mathematics Essentials
Mathematics Mainstream
Science
Tutoring students in
Year 12
Year 11
Year 10
Year 9
Year 8
Year 7