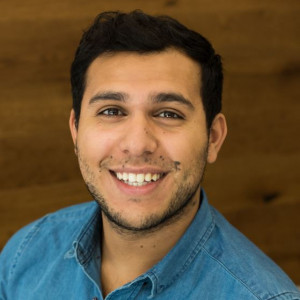 Location
Joshua tutors around Kensington
Joshua also tutors around Beverly Hills
Travel policy
30 mins drive around Kensington and Beverly Hills
About
I have been fortunate enough to conduct both English classes and private tuition that inspire even the most begrudging of English students. Together, we aim and succeed in improving students' marks drastically by learning to love the subject matter as literal and visual expressions of art.

I have a true passion for teaching combined with tested techniques for effective learning. I have seen that patience is key for those who need time to grasp concepts and that no question is a silly question.

Classes are held in Beverly Hills and Kensington, and run throughout the year. Otherwise, private lessons can be organised for the subjects listed to the right of this webpage.

Prices are adjusted according to the year group of your child and the form of tuition they undertake.

Please feel free to contact me for further details.

Let's get to work!

Josh
Achievements
Gold Duke of Edinburgh
School Prefect and House Captian
UNSW School Ambassador
Recipient of three Departmental Awards for academic excellence
Summer research vacation scholar at UNSW
Education
Year 12 completed in 2011.
Mark achieved: 96.90.
Currently studying Double masters of International Public Health and Health Management. I have Graduated with a Bachelor of Advanced Science (Major in Vision Science) at The University of New South Wales.
Interests
Acting and Singing
Reading and writing
---
Reviews
I have been tutored by Josh for 3 years now, and I can honestly say that if it wasn't for him, I wouldn't be in the top English and maths classes at school. He's kind and patient, and sticks with you until you get it. He's also really funny! If you want to do better in school and not suffer by struggling to do it alone, Josh is for you!
Harrison
30th April 2015
Josh has been so wonderful to me. He is so patient and calm, and doesn't give up on you when you are taking ages to understand something. He teaches and actually makes learning fun. Thank you Josh!
Simone
17th March 2016
I really like Josh's style of teaching. I was always pretty good at English, but I wanted to do better. He pushed me and helped me get the marks I wanted.
Grace
6th January 2017
Josh has now been tutoring me for two years. He has made me improve heaps and he also doesn't make the lesson boring so I am always focused. He is veracious and deferential. Josh is humorous and I am glad that I found him to be my tutor. I recommend him if you are looking to improve, especially!
Austin. P
9th January 2017
Write a review
Character references
21st September 2016

To whom it may concern,
RE: Joshua Karras

It gives me great pleasure to recommend Joshua Karras. I have known Josh for 18 months in my capacity as a Senior Lecturer at the School of Optometry and Vision Science at the University of New South Wales. I have taught Joshua in the 'Primary Care Optometry' course which teaches the clinical skills used in Optometric practice. I have also supervised his summer vacation research on the impact of diabetes on the ocular surface, a project that he proactively sought to undertake in order to build on his clinical and research skills. In both these roles, I have observed Joshua's passion for the field of Vision Science as well as the broader topic of health sciences. He is an enthusiastic and positive individual who approaches every challenge with positivity. He has an impressive work ethic as demonstrated by his energetic involvement in all aspects of his course and a zest for life that he displays both at university and by being involved in university drama performances. Of his own accord he has worked in rural Optometric practices in order to gain experience. Moreover, Josh has a vision for where he wants to be in the future, expressing a desire to pursue scientific communication to the general public as well as taking his skill set rurally and abroad to help those who do not readily have access to a high level of health care.
Josh has exceptional communication skills that I have observed during his summer vacation research project where he interacted with study participants, taking informed consent and collecting clinical information. His positive attitude and friendly demeanour make him a wonderful ambassador for our School, our university and our country.

Please do not hesitate to contact me with any questions.
Kind Regards,

Maria Markoulli
PhD MOptom GradCertOcTher FBCLA FAAO Senior Lecturer
School of Optometry and Vision Science, University of New South Wales

Level 3 North Wing Rupert Myers Building

Gate 14 Barker Street, UNSW Sydney NSW 2052 Australia
Tel: +612 9385 655
Trinity Grammar School
6th January 2017
Write a reference
Services
One-to-one tuition
Group tuition
Home visits
Teaching studio
Phone help
Online help (Skype)
Subjects
Commerce
English
English as a Second Language
Fundamentals of English
Geography
HSC English Extension 1
HSC English Extension 2
History
History Elective
Latin
Mathematics
PDHPE
Physical Activity & Sports Studies
Science
Tutoring students in
Year 12
Year 11
Year 10
Year 9
Year 8
Year 7
International Baccalaureate