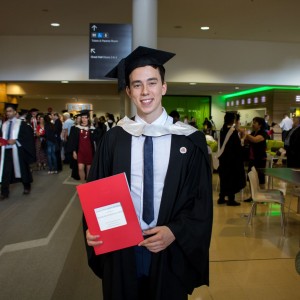 Availability
Around South Brisbane
Monday

3:00 PM - 8:00 PM
Saturday

8:00 AM - 6:00 PM
Travel policy
I tutor at the State Library of Queensland at South Bank.
About
I'm a current medical student with GPA 7, who graduated in 2015 with a high OP1. I've had almost a thousand hours of experience in tutoring Chemistry, Physics, Maths C, Maths B, English and German over the past three years. I was in the top 5 for every one of these except English (though I achieved a VHA 8 and ranked in the top 10 regardless). Since finishing school, I have obtained a Bachelor of Medical Science with Distinction (cumulative GPA 7).

Through many hours of experience I have refined my teaching strategies to optimise student learning. I apply a methodical and structured approach to study, assignments and problem solving. In particular, I focus on helping students to find a method of learning that works for them, allowing them to amplify future success.
Achievements
Obtained very high OP1
Over three years and almost 1000 hours of tutoring experience
Current medical student with GPA 7
Obtained a Bachelor of Medical Science with Distinction (Cumulative GPA 7)
Won the school German award
Won an industry physics award
Achieved a 7 in introductory physics at UQ while still at school
Education
Year 12 completed in 2015.
Mark achieved: 99.85.
Currently studying Doctor of Medicine at Griffith University.
Interests
Medicine and the human body
---
Write a review
Character references
Write a reference
Services
One-to-one tuition
Group tuition
Online help (Skype)
Subjects
Chemistry
English
English ESL
English Enrichment
English Essentials
English Mainstream
Geography
German
Health and Physical Education
History
Introduction to Senior Physical Education
Mathematics
Mathematics A
Mathematics B
Mathematics C
Mathematics Enrichment
Mathematics Essentials
Mathematics Mainstream
Physics
Science
Tutoring students in
Year 12
Year 11
Year 10
Year 9
Year 8
Year 7