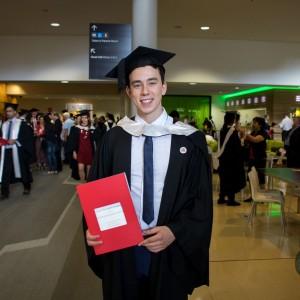 Availability
Around South Brisbane
Saturday

8:00 AM - 6:00 PM
Around Southport
Monday

3:30 PM - 6:30 PM
Tuesday

3:30 PM - 6:30 PM
Wednesday

3:30 PM - 6:30 PM
Thursday

3:30 PM - 6:30 PM
Friday

3:30 PM - 6:30 PM
Travel policy
I tutor at the State Library of Queensland at South Bank, and at Griffith University Library in Southport.
About
I'm a current medical student with GPA 7, who graduated in 2015 with a high OP1. I've had almost a thousand hours of experience in tutoring Chemistry, Physics, Maths C, Maths B, English and German over the past three years. I was in the top 5 for every one of these except English (though I achieved a VHA 8 and ranked in the top 10 regardless). Since finishing school, I have obtained a Bachelor of Medical Science with Distinction (cumulative GPA 7).

My approach sets my apart from other tutors, in that I focus on really teaching the principles of studying well, doing exams well and writing assignments well. Never in school are these skills touched on, but if they are mastered (which isn't too hard if you know how!), learning and performing well becomes much easier. If you're interested in not just learning some content, but really learning how to succeed academically and still have time for a life, I'm the tutor for you.

If you and your friends are struggling in any of Physics, Chemistry, Biology, English or Maths (any), I offer concise 90 minute seminars in the hacks that will allow you to get good marks in either (1) Sciences, (2) Maths, or (3) English, including how to study, to take exams, and to write the specific assignments you'll get in that subject (e.g. EEIs, ERTs, maths assignments, essays...). Each session is $75 per person for up to 10 people, get some friends together and send me a message if you're interested.
Achievements
Obtained very high OP1
Over three years and almost 1000 hours of tutoring experience
Current medical student with GPA 7
Obtained a Bachelor of Medical Science with Distinction (Cumulative GPA 7)
Won the school German award
Won an industry physics award
Achieved a 7 in introductory physics at UQ while still at school
Focus on medically-backed principles of learning
Education
Year 12 completed in 2015.
Mark achieved: 99.85.
Currently studying Doctor of Medicine at Griffith University.
Interests
Medicine
Learning how to optimise performance in all areas of life
---
Write a review
Character references
Write a reference
Services
One-to-one tuition
Group tuition
Online help (Skype)
Subjects
Biology
Chemistry
English
English ESL
English Enrichment
English Essentials
English Mainstream
Geography
German
Health and Physical Education
History
Introduction to Senior Physical Education
Mathematics
Mathematics A
Mathematics B
Mathematics C
Mathematics Enrichment
Mathematics Essentials
Mathematics Mainstream
Physics
Science
Tutoring students in
Year 12
Year 11
Year 10
Year 9
Year 8
Year 7