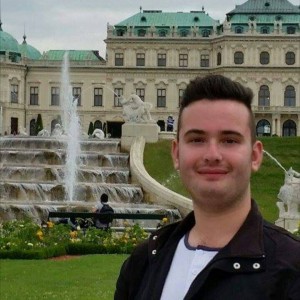 Travel policy
If you live outside the bayside area, a travelling cost may be included.
About
Personal Information:

I have studied English and Literature for many years and have continued this through my Bachelor of Arts at the University of Melbourne, maintaining a distinction average. Currently a University student seeking to help pre-VCE students learn the essential structures and foundations of English. My goal is to help students develop and consolidate vital skills to propel them forward in their respective year level, as well as preparing them for VCE English.

I have also been playing acoustic/fingerstyle guitar for 13 years. My playing level is of a Certificate of Performance standard. I also have some understanding of music theory. Seeking to help beginning students (pre-preliminary/preliminary -> onwards) to learn how to efficiently play different pieces and exercises. My goal is to help beginning students grasp and consolidate essential skills and techniques to effectively play the classical guitar.
-----------------------------------------------------------

What you will learn (ENGLISH):

Depending on your year level, these lessons will be applicable to what you study at school, using your school materials and books. Furthermore, they will focus on different aspects of English and address the following skills:

- A progression of English through various tasks such as spelling, grammar, vocabulary, comprehension, dictation and structure of writing.

- A detailed discussion and understanding of various themes and structure within your chosen books and texts

- How to approach and succeed in essay writing

- Being able to address prompts and answering the question correctly.

- Genuine passion for English!
-----------------------------------------------------------

What you will learn (FINGERSTYLE GUITAR):

- A progression from simple tunes to playing songs of different rhythm, style and origin.

- Playing various scales and songs with an AMEB structure and focus

- Understanding of notes and musical theory

- Sight-reading skills

- A genuine passion and love for guitar!
-----------------------------------------------------------

Skills:

It is fundamental to ensure a good start when learning the skills required for English and Guitar. I had the fortune to be taught by excellent teachers, and it is my endeavour to pass these skills onto my students.
-----------------------------------------------------------

Location + Pricing:

I am a travelling tutor from the South Eastern suburbs. I will only be tutoring around this area. My prices are:

One-to-one lessons:

- $45: 60min

Group lessons: (2-4 students)

- $35 per student: 60min

Phone help/Correcting of work/Skype:

- Price depending on volume

(If you are interested but live further away, a travelling price can also be negotiated)

Hoping to teach you soon :)
Achievements
English Subject Score- 48 (2014)
School Colours and Honours for Art, Chess, Music and Community Service
University: maintaining distinction- level average.
Duke of Edinburgh: Bronze Award
Certificate of Performance in Classical Guitar (2017)
Education
Year 12 completed in 2014.
Mark achieved: 94.20.
Currently studying Bachelor of Arts at University of Melbourne.
Interests
Playing Classical/Fingerstyle Guitar
Drawing and visiting galleries
Travelling
Chess
---
Write a review
Character references
Write a reference
Services
One-to-one tuition
Group tuition
Home visits
Phone help
Online help (Skype)
Tutoring students in
Year 10
Year 9
Year 8
Year 7
Jeffrey can be found among