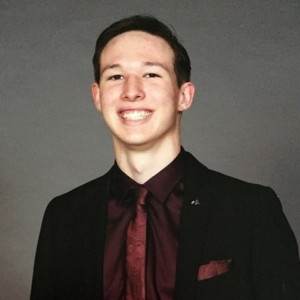 Verified mobile
Verified marks
Availability
Around Robina
Sunday

7:00 AM - 10:00 PM
Monday

7:00 AM - 10:30 AM
Monday

5:00 PM - 10:00 PM
Wednesday

7:00 AM - 10:00 PM
Thursday

12:00 PM - 4:30 PM
Friday

3:30 PM - 10:00 PM
Saturday

10:00 AM - 10:00 PM
About
Hello! My name is Kyle and I am in my first year of completing a Bachelor of Actuarial Science at Bond University. I always have been passionate about learning and helping others with their studies with the main subjects I am able to assist with pertaining to Mathematics A, B and C, Physics, Study of Religion and Accounting Studies.

As a tutor, I am willing to help students in learning how to better facilitate their understanding of their subject's content; dependant on their preferred learning pace and style, whilst also illustrating how a student should approach their study of content and how they should aim to efficiently and adequately complete the various assignment types.

My hourly price of tutoring is completely negotiable with it being subject to change subsequent of the subject/s and grades for which my tutoring would be wanted. Also, my hours available and places I'm willing to travel to can vary as well so feel free to ask if I'm available at other times/places you would prefer.
Achievements
Received Distinctions in the Australian Mathematics Competition 2016, 2017 and 2018
Academic Excellence Awards 2014-2018
QCE - Overall Position (OP) 1
Ranked Top 5 in Year 12 (3% of cohort)
Education
Year 12 completed in 2018.
Mark achieved: 1.00 (verified).
Currently studying Bachelor of Actuarial Science at Bond University.
---
Write a review
Character references
Write a reference
Services
One-to-one tuition
Group tuition
Home visits
Phone help
Online help (Skype)
Subjects
Accounting
Mathematics A
Mathematics B
Mathematics C
Mathematics Enrichment
Mathematics Essentials
Mathematics Mainstream
Physics
Science
Study of Religion
Tutoring students in
Year 12
Year 11
Year 10
Year 9
Year 8
Kyle can be found among