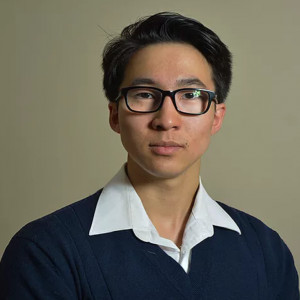 Availability
Around Box Hill
Saturday

10:00 AM - 6:00 PM
Around Balwyn North
Sunday

9:00 AM - 10:00 PM
Monday

3:30 PM - 10:00 PM
Tuesday

3:30 PM - 10:00 PM
Wednesday

3:30 PM - 10:00 PM
Thursday

3:30 PM - 10:00 PM
Friday

3:30 PM - 10:00 PM
Saturday

6:30 PM - 10:00 PM
Travel policy
I will Travel to location within 10km. However First hour will be paid as $40-45 per hour.
About
Hi! My name is Dennis. I received a 99.40 ATAR. I have many year of tutoring experience, so DON'T miss out!
**Only four places left. Contact me before Friday 22nd of Feb for Special last Minute Deals. **

I work as apart of a tutoring company that specialises in the arena of Middle School Maths and pre-VCE development. Our Motto, 'Success through Initiative' highlights our belief that learning can only be achieved through one's own fruition.

Visit Our Website: www.arcmathematics.com

We have a variety of interesting and engaging lessons that aim to build interest in learning; with the goal of fostering student initiative. It is this student initiative and willingness to learn that we believe sets our students up for a successful VCE future

Troubleshoot
We offer comprehensive after-hours tutoring assistance, to potentially guide your child through problems that they may encounter throughout the week.

Exclusivity
Our group lessons (of no more than 5), offer exclusivity and increased engagement among our students; creating an environment conducive to learning.
Achievements
ATAR of 99,40
Study Scores of 49, 48, 47 in VCE Mathematics
Former UNSW ICAS Mathematics Perfect Score Recipient
Multiple years of Tutoring Experience
Multiple years of Volunteer Tutoring Experience
Education
-Atar of 99.40 (Honour Roll)
-Study Scores of 49, 48, 47 in Vce Mathematics
-Former UNSW ICAS Maths Perfect Score Medal recipient
-Multiple years of Tutoring Experience in a previous tutoring company (Ace Learning Centre)
-Multiple years of Volunteer Tutoring Experience (Peer Mentoring)
Interests
I am interested in Sports; Soccer and Cricket
I enjoy reading Non-Fiction
---
Write a review
Character references
Write a reference
Services
One-to-one tuition
Group tuition
Home visits
Subjects
Chemistry Unit 1
Chemistry Unit 2
Chemistry Unit 3
Chemistry Unit 4
English Language Unit 1
English Language Unit 2
English Language Unit 3
English Language Unit 4
Mathematics
Mathematics: Further Mathematics Unit 1
Mathematics: Further Mathematics Unit 2
Mathematics: General Mathematics Unit 1
Mathematics: General Mathematics Unit 2
Mathematics: Mathematical Methods (CAS) Unit 1
Mathematics: Mathematical Methods (CAS) Unit 2
Mathematics: Mathematical Methods (CAS) Unit 3
Mathematics: Mathematical Methods (CAS) Unit 4
Mathematics: Specialist Mathematics Unit 1
Mathematics: Specialist Mathematics Unit 2
Physics Unit 1
Physics Unit 2
Physics Unit 3
Physics Unit 4
Tutoring students in
Year 12
Year 10
Year 9
Year 8
Year 7
Dennis can be found among