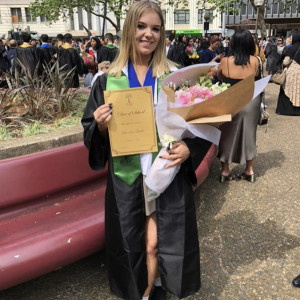 Availability
Around Peakhurst
Sunday

8:00 AM - 7:00 PM
Monday

5:00 PM - 9:00 PM
Tuesday

4:00 PM - 9:00 PM
Wednesday

5:00 PM - 9:00 PM
Thursday

5:00 PM - 9:00 PM
Saturday

8:00 AM - 2:00 PM
Around Hurstville
Sunday

8:00 AM - 7:00 PM
Monday

5:00 PM - 9:00 PM
Tuesday

4:00 PM - 9:00 PM
Wednesday

5:00 PM - 9:00 PM
Thursday

5:00 PM - 9:00 PM
Saturday

8:00 AM - 2:00 PM
Travel policy
I primarily offer services within the surrounding area of Peakhurst but will travel within reasonable distance.
About
CURRENTLY LOOKING FOR NEW STUDENTS!
I am a seventeen-year-old student who is currently undertaking the High School Certificate in English Extension II, Mathematics Extension I, Legal studies, Economics and Society and Culture.
I am attending Georges River College Oatley Senior Campus, where I am Dux of my year and School Vice Captain.

I have been an experienced tutor of younger students for around 4 years and am looking to tutor high school students from years 7-11. I wish to help students achieve their grade goals to the best of my capacity. I am based around the St George area, as I live in Peakhurst, but am willing to travel at a reasonable distance or meet at public library.

I understand the demands of the high school curriculum and am capable of assisting and guiding students through their respective courses. My program includes personalised planning for each student and the inclusion of my own personal notes and essay plans for Preliminary Courses (Year 11).

Please contact me if you are interested and I will reply quickly and with enthusiasm! I look forward to hearing from you soon 😄
Achievements
School Vice-Captain at GRC Oatley 2019
School Captain at GRC Penshurst 2017
Dux of Year 11 2018 at GRC Oatley
Dux of Year 10 2017 at GRC Penshurst
Education
Year 12 student.
Currently studying at Georges River College (Oatley).
---
Write a review
Character references
Write a reference
Services
One-to-one tuition
Home visits
Online help (Skype)
Subjects
Child Studies
Commerce
Design & Technology
Economics
English
English as a Second Language
Food Technology
Fundamentals of English
Geography
HSC English Extension 1
HSC English Extension 2
History
History Elective
Information, Software & Technology
Legal Studies
Mathematics
Mathematics General
PDHPE
Physical Activity & Sports Studies
Science
Society & Culture
Technology (Mandatory)
Tutoring students in
Year 11
Year 10
Year 9
Year 8
Year 7
Ella-Rose can be found among