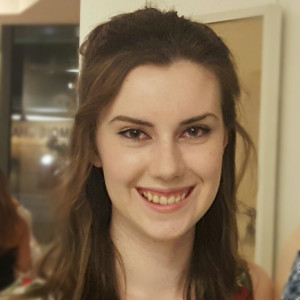 Availability
Around Wellington Point
Sunday

7:00 AM - 10:00 PM
Monday

7:00 AM - 10:00 PM
Tuesday

2:00 PM - 10:00 PM
Wednesday

7:00 AM - 10:00 PM
Thursday

1:00 PM - 10:00 PM
Friday

4:00 PM - 10:00 PM
Saturday

7:00 AM - 10:00 PM
Around Brisbane City
Sunday

7:00 AM - 10:00 PM
Monday

7:00 AM - 10:00 PM
Tuesday

12:00 PM - 10:00 PM
Wednesday

7:00 AM - 10:00 PM
Thursday

11:00 AM - 10:00 PM
Friday

2:00 PM - 10:00 PM
Saturday

7:00 AM - 10:00 PM
Travel policy
Willing to travel to preferred tutoring location within reason.
About
Hello! I am a second year Engineering student and I love maths! Helping people is one of my passions, and I would love to aid students with their understanding of mathematics (Levels A & B, IB Maths Studies, or below). I graduated from the Queensland Academy of Creative Industries in 2016, where I studied Maths Studies (combination of Maths A & B) and achieved an almost perfect score of 97%. I have continued to study Maths at C level and University level in my Bachelor of Engineering, but would prefer to stay away from teaching higher levels of maths. I am open to teaching all high school year levels. Check out my profile for more information and feel free to contact me if you have any questions!
Achievements
Highest Achieving in Mathematical Studies (2015)
Highest Achieving in Mathematical Studies (2016)
Academic Excellence Award (2016)
ATAR of 95.5
IB Score of 37
Education
Year 12 completed in 2016.
Mark achieved: 95.50.
Currently studying Bachelor of Engineering at QUT.
---
Write a review
Character references
Write a reference
Services
One-to-one tuition
Group tuition
Home visits
Phone help
Online help (Skype)
Subjects
Mathematical Studies SL
Mathematics A
Mathematics B
Mathematics Enrichment
Mathematics Essentials
Mathematics Mainstream
Tutoring students in
Year 12
Year 11
Year 10
International Baccalaureate