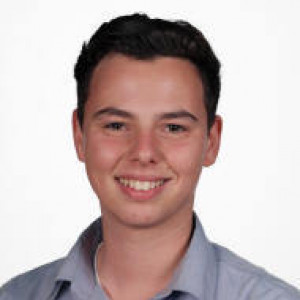 Verified mobile
Verified marks
Reviews
Availability
Around Melbourne
Monday

4:30 PM - 8:30 PM
Tuesday

4:00 PM - 8:00 PM
Thursday

4:00 PM - 8:00 PM
Friday

4:30 PM - 5:30 PM
About
Hi, I'm Massimo. I'm a first year student at the University of Melbourne, I am studying a bachelor of science and majoring in physics.I have tutored multiple students for two years now and I am willing to tutor students from year 7-11. If you are interested please message me.
Education
Year 12 completed in 2018.
Mark achieved: 88.60 (verified).
Currently studying Bachelor of science at University of Melbourne.
---
Reviews
I've had Massimo as my tutor now for 8 months and it has really helped my grades skyrocket from averaging 60% to now 87% in maths Methods. He is also determined to see you succeed in whatever field he is tutoring you in. He is also very affordable compared to other tutors which is also a another great advantage. I would highly recommend Massimo as a tutor
- By Remy on 24th January 2019
Write a review
Character references
Write a reference
Services
One-to-one tuition
Phone help
Online help (Skype)
Subjects
Mathematics
Mathematics: Further Mathematics Unit 1
Mathematics: Further Mathematics Unit 2
Mathematics: Mathematical Methods (CAS) Unit 1
Mathematics: Mathematical Methods (CAS) Unit 2
Mathematics: Specialist Mathematics Unit 1
Mathematics: Specialist Mathematics Unit 2
Physics Unit 1
Physics Unit 2
Tutoring students in
Year 11
Year 10
Year 9
Year 8
Year 7
Massimo can be found among