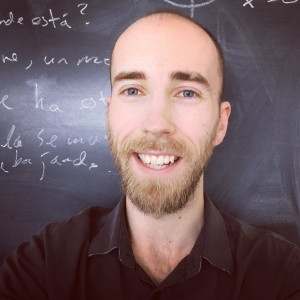 Availability
Around Manly
Sunday

7:00 AM - 9:00 PM
Monday

7:00 AM - 9:00 PM
Wednesday

7:00 AM - 9:00 PM
Thursday

7:00 AM - 9:00 PM
Friday

7:00 AM - 9:00 PM
Saturday

7:00 AM - 9:00 PM
Travel policy
I have my own vehicle and I am happy to travel to you. Contact me on 0474694634 for details. :)
About
Hello! My name is Matt. I tutor mathematics, physics, and chemistry, as well as music (theory, trumpet, and piano). I have 8 years of tutoring experience. I work with students of all ages.

About me:

I graduated with a Bachelor of Science with First Class Honours from the University of Sydney in 2018. I also have a Bachelor of Music from the Sydney Conservatorium of Music, and my Associate Diploma in trumpet performance.

Currently, I am a quantum physics PhD student at the University of Queensland. The aim of my research is to build a new type of computer which can solve certain problems other computers cannot, and to communicate absolutely securely using the fundamental laws of physics.

I am also studying German and Spanish, and I like to read novels.
Achievements
Bachelor of Science with Honours
Bachelor of Music Studies
Associate of Music in Trumpet Performance
Education
Year 12 completed in 2010.
Mark achieved: 98.00.
Currently studying PhD in Physics at The University of Queensland.
Interests
Languages
Physics, Chemistry, and Mathematics
---
Write a review
Character references
Write a reference
Services
One-to-one tuition
Group tuition
Home visits
Teaching studio
Phone help
Online help (Skype)
Subjects
Chemistry
Mathematics A
Mathematics B
Mathematics C
Music
Music Extension
Physics
Science 21
Matthew can be found among